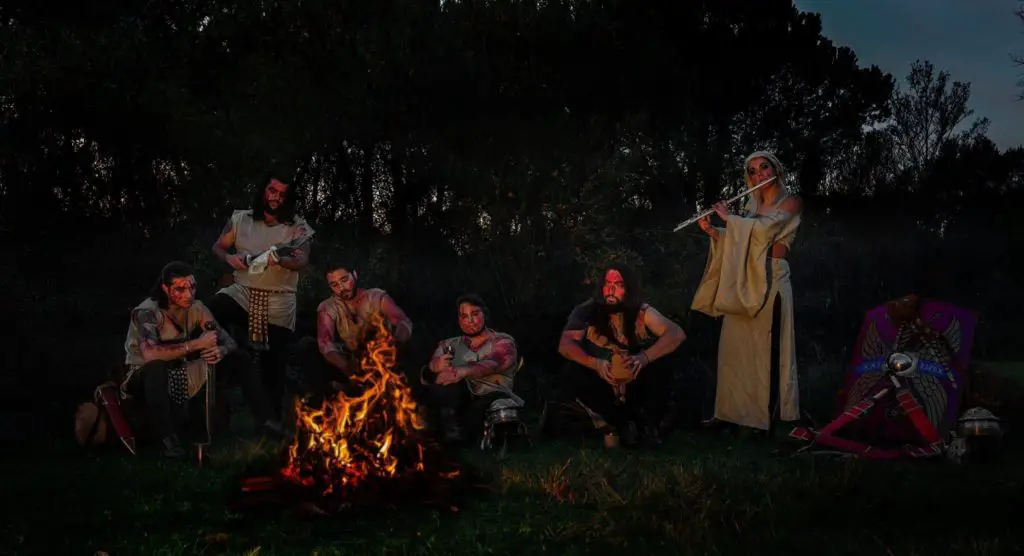 Epic folk black metallers DYRNWYN have released a lyrics video for the title-track of their new full-length album Il Culto Del Fuoco, which is due out on April 30th 2021 via Cult Of Parthenope label.
Featuring a strong pagan vibe and enhanced by the use of traditional folk instruments and lyrics about ancient roman history, DYRNWYN's new record Il Culto Del Fuoco is an absolute must listen for fans of Moonsorrow, Manegarm and Caladan Brood. 
The album was mixed and mastered by the Italian procuder Riccardo Studer (Theatres Des Vampires, Stormlord) at Time Collapse Studio in Rome, Italy.
Il Culto Del Fuoco Tracklisting:
1. Il Culto Del Fuoco
2. Aurea Aetas
3. Vae Victis
4. Triumpe
5. Le Forche Caudine
6. Leucesie
7. Sentinum
8. Armilustrium
Featuring guest performances by Jenifer Clementi (Flute) and Riccardo Studer  (Orchestral Scoring).