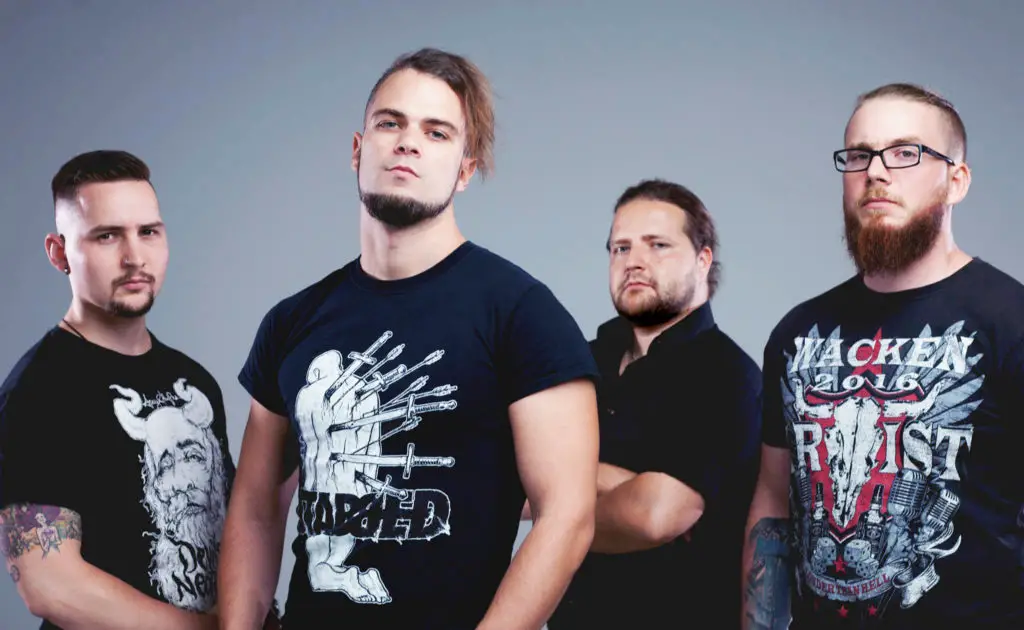 This summer, the release of Building Bridges opened a whole new era in the life of DYSTOPIA. The winner of 2016 Wacken Metal Battle Hungary has raised activity ever since the release of the new album in July. However, recently the guys had to face an important change: in the beginning of September guitarist Balázs Mezey left the band.
"We said goodbye in friendship, we respect his decision, and we remain important parts of each others lives. The last time we had to deal with a line-up change was back in 2014 right after releasing 'Way to Unfold.' However, the situation is different now, since the perfect solution came earlier than we could have ever imagined," the band commented.
Levente Blanár has been an active part of the local music scene in the last few years, and DYSTOPIA has already collaborated once with him when he joined as singer on the Alter Bridge cover during the Way to Unfold release show.
DYSTOPIA stated: "A few hours spent together in the rehearsal room was enough for us to know that he's our man. Levi's life revolves around music, and his enthusiasm is already very inspiring for us."
A live-playthrough video for the song "What Does the Beast Say?," taken from the latest, third album Building Bridges, was recorded upon Blanár joining the band. Watch it below.
About the video the band issued the following update:
"After releasing two relatively expensive image videos, we wanted to share something more personal. Preparing for the fall tour was very exciting for us on its own, so we tried to capture these moments in this home video. Hint: What you hear is not the album version. We played the song right there in the studio with Levi singing one of the voices."
About "What Does the Beast Say?":
"The song is about recognizing the roots of your fears and negative thoughts. When someone realises that he echoes the words of, judges on the behalf of, and tries to please with his deeds is someone whose influence might already be close to nothing on him, but he keeps on doing the same, as it is already a part of his personality. Everyone has a part he'd rather not face, and maybe this part is responsible for hate in some, or self destructive behaviour in others. Facing these can be a good start to learn to handle these energies and maybe turn them into something good."