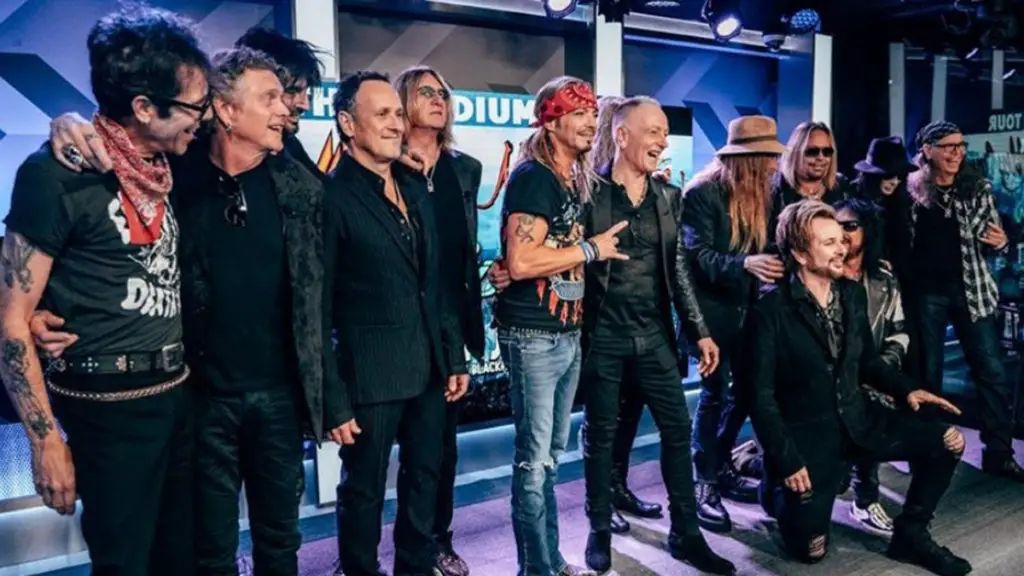 Although, the bands remain silent, MÖTLEY CRÜE, DEF LEPPARD, POISON and JOAN JETT & THE BLACKHEARTS previously announced "The Stadium Tour" is just days from being cancelled.
Famous rock journalist and podcast host, Eddie Trunk, also shared his views, saying it's impossible for the tour to go according to plan.
His comments came after he shared a tweet from LYNYRD SKYNYRD who cancelled their September/October dates, adding: "This is why it's strange "Stadium Tour" still trying to figure out what to do ..there's arena/shed shows in Sept/Oct being cancelled now. I don't see any scenario where a show in stadiums can happen earlier!? As much as we would like it to..we'll see."
Fans also expressed their frustration that the tour is still not cancelled, so that they can get get their money back.
One fan then wrote: "To make an announcement June 1 when every state said no large gatherings of any sort, sports, concerts, festivals will not be allowed until a vaccine. All shows this summer have been canceled or postponed. Cancel already so folks can get their money back to use for essentials."
While other fan also chimed in: "I know you guys don't want this to go to waste. Neither do we. But I'm not showing up if this concert happens on the scheduled date. No f*cking way. A lot of fans out there are hurting and could really use that money right now. Whenever this is over, we'll be there again."
One more fan added: "Please cancel so we can get our money back, my husband is self employed and has no work right now."