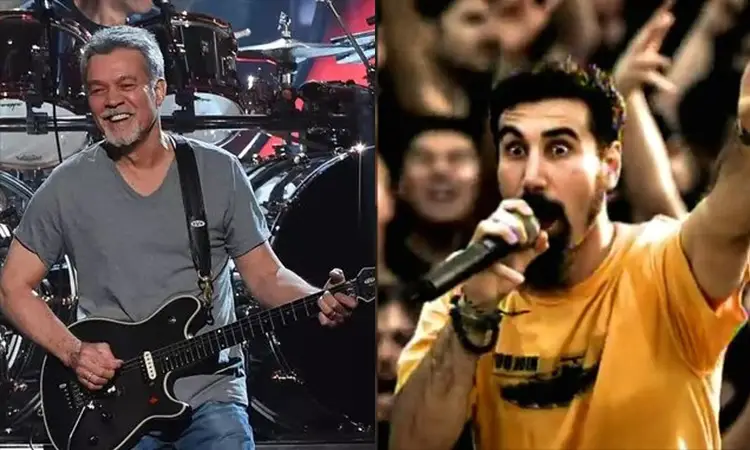 During a recent interview with Ultimate Classic Rock, Wolfgang Van Halen reflected on his formative musical influences and also revealed that his father, Eddie Van Halen, had a "really funny" name for SYSTEM OF A DOWN.
Recalling when he first picked up guitar, Wolfgang said: "When I was 12 and graduating sixth grade, I wanted to perform '316' the song my dad wrote for me, at my graduation. So, I just learned that song, and from there I took a shine to guitar and tried to learn everything I could.
"He never really tried to push me into any direction," Wolfgang continued. "I think the only thing he really introduced to me was AC/DC, the album Powerage was a big bond for us. 'Down Payment Blues,' that was my dad's and my favorite song. But from there I kind of developed my own taste."
"I was really into BLINK-182. I played Enema of the State nonstop – that's how I learned the drums. It wasn't until maybe I discovered TOOL that I started to see an improvement in my skills by trying to play like Danny Carey."
"I was really into SYSTEM OF A DOWN in middle school, but I don't think he ever knew the band name," Wolfgang shares. "He would always call them 'La la la la la la la la la,' because of the song 'B.Y.O.B.' He thought that was really funny."
Eddie died on October 6 at St. John's Hospital in Santa Monica, California, after long battle with cancer. "Alex was by his side, as were Eddie's wife, Janie, and son, Wolfgang.