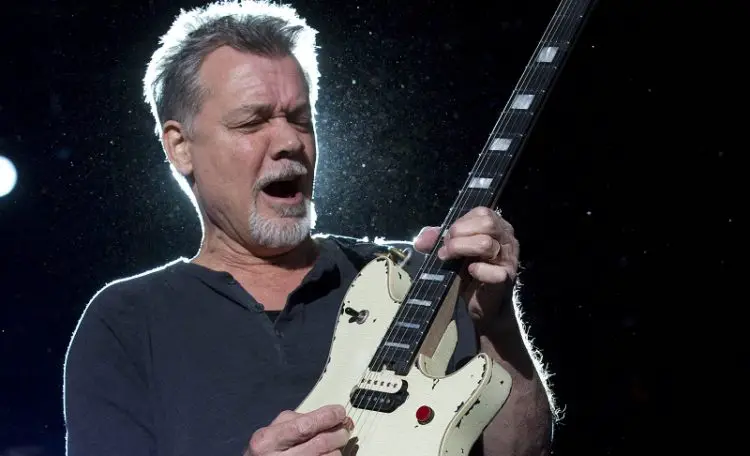 In a new interview with Las Vegas Review-Journal, that he decided resume his solo career with the launch of a Las Vegas residency in part because VAN HALEN's future remains under a cloud of uncertainty.
"Ed's [Van Halen] not doing well, and singing and dancing is a perishable skill," he said. "If you have the capacity, it's something that has to be used routinely, if not for the thrill of it and the magic of creating with other incandescent spirits."
TMZ reported that Eddie Van Halen is back home after spending several days in a hospital due to complications from his cancer treatment.
Sources close to the Van Halen tell TMZ he was admitted to the hospital last week with intestinal issues and abdominal pain, both the result of a bad reaction to the drugs Eddie is taking to battle throat cancer.
TMZ also recently reported that he was diagnosed with cancer nearly 20 years ago and has been travelling between the United States and Germany for treatment.
Back in 2000, shortly after he was diagnosed, doctors removed around 1/3 of his tongue.
Sources told TMZ that Eddie has flown to Germany for 5 years to get radiation treatment, and for the most part it's worked to keep the disease in check.
Eddie's friend and TOTO guitarist Steve Lukather told The Eddie Trunk Podcast in September that 'There's been some health issues that they're [VAN HALEN brothers] dealing with and stuff like that."
He continued: "We're older guys now, and to go on the road, and stuff like that, it requires a lot of extra effort in terms of as a human being."