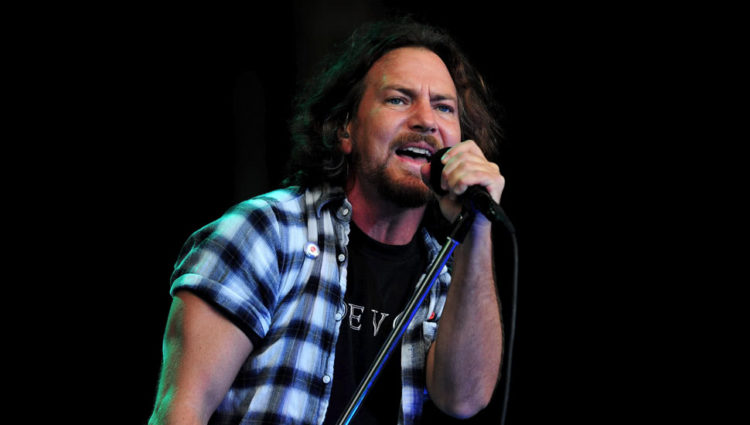 During PEARL JAM's concert in Zurich, Switzerland, on June 23, band's frontman Eddie Vedder ejected one female fan.
While performing the song "Animal," Vedder sees a woman allegedly hitting a concertgoer in the head after she seemingly gets frustrated with him filming the show.
Vedder pauses the song and addresses to the concertgoer: "Turn the lights on, please. Hey, hey, hey, hey, hey — I saw the whole thing, I know, it was annoying you. You were bummed out 'cause he was filming the whole time. Has it been the whole show or just now? Just now when I came over? Was it the whole time? Yeah, you're filming everyone."
"The thing is, I know it upset you, but you can't f*ckin' hit him in the back of head either, even though you're a woman. I appreciate the fact that you can be strong. Quit hitting him — you're out of here. Violence is not allowed, I'm sorry ma'am. There's no violence allowed. You could've waved to me, I was lookin' right at you. Sorry about that, it's just not cool, we're not hittin' people here. Sorry."
Video footage from the incident can be seen below.