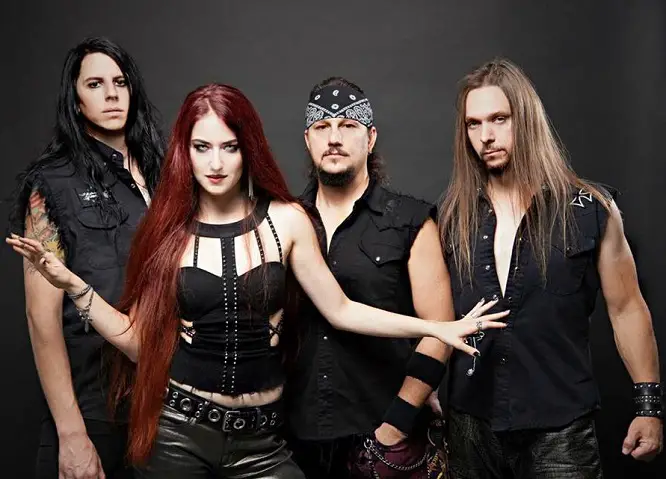 California based rockers, EDGE OF PARADISE, have released a new single "Shade Of Crazy" since their latest album Immortal Waltz. The band is sounding heavier while still showcasing their symphonic and theatrical edge!
Watch the music video below.
Band states, "We're excited to share the evolution of our sound, it's been fun exploring the heavier side of Paradise! We had a great time creating this song and video! We're all a shade of crazy one way or another, and get ourselves in situations or relationships that can drive us out of our minds, but something about that, can be enticingly addicting!"
Song is produced by Chuck Johnson and mixed by Jay Ruston. Music video is directed by Val Rassi, Cinematography by Paradox.
Song is available for download on iTunes.
Catch EDGE OF PARADISE on tour this summer:
08.19 Traveler's Tavern – Akron, OH
08.20 Looney Bin – Bradley, IL
08.21 LiveWire Lounge – Chicago, IL
08.22 Meet and Greet Black Circle Rec – Lake Geneva, WI
08.25 Token Lounge – Westland, MI
08.26 Music Lady – Plainfield, CT
08.27 The Maywood – Raleigh, NC
08.28 Riff House – Virginia Beach, VA
10.15 BFE Rock Club, Houston TX