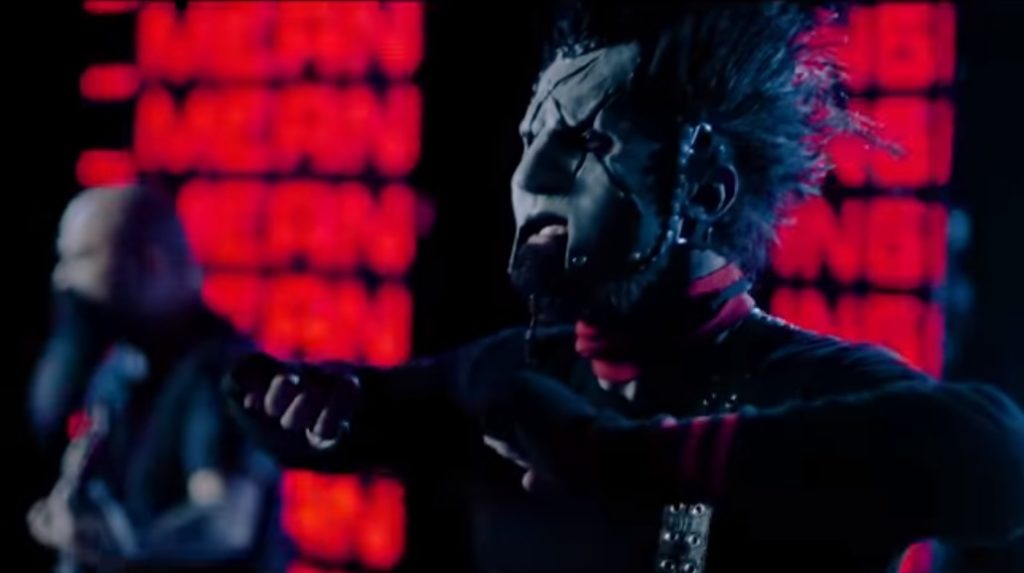 In 2018, STATIC-X resurrected and introduced the enigmatic Xer0 as their new frontman. Gossip quickly spread that Xer0 was actually Edsel Dope of DOPE fame–and these rumors have since been validated by Dope himself. Despite this knowledge, however, it seems Edsel is not keen on being recognized for his role in STATIC-X's resurgence.
In a recent interview with Blabbermouth, Dope opened up about his decision to adopt the name Xer0 and conceal himself in a mask while performing. He also reminisced fondly on his close relationship with late STATIC-X frontman Wayne Static and detailed their shared experience of co-headlining tours in the mid 2010s when he first embarked on solo endeavors.
He said: "The motive behind it is that I, Edsel Dope, have zero interest in being the frontman, face or [being] known as the singer of  STATIC-X. I feel like as long as we never put another face to STATIC-X, Wayne will always be the face of STATIC-X. It's appropriate. That was the number one most important thing. I'll help my friends. This all started in 2014. In 2014, I moved to L.A. I was working on the Drama Club project and I really, really wanted to produce another band and make a great record without me being in the band. I just wanted to move the controls, do what I do and help another band sound great. I had done it with a couple of other bands that I produced, but I wanted to do it with a band of note.
"When I got to L.A., the first thing I did was a short West Coast tour with DOPE and Wayne Static," he continued. "I purposely did this because I wanted to reconnect with Wayne and start the conversation with him about — I'm a businessman and energy guy. It made no sense to me that Wayne Static was on tour celebrating the anniversary of 'Wisconsin Death Trip', playing the album in its entirety as Wayne Static to small crowds.
"Sadly, even though it's Wayne Static playing STATIC-X songs, it's not the same as STATIC-X. The amount of people showing up to see Wayne Static was infantile to what would have been if it was STATIC-X. I started having those conversations with Wayne on that tour. They went really well. I didn't understand at the time the depth of addiction that Wayne was under. I thought there was a 'Yoko Ono'. [referring to Wayne Static's wife, Tera Wray, who passed away in 2016] That was what I was going to have to worry about.
"I can handle 'Yoko Ono', but the drug addiction and the fog were what I realized when I was out there with him was this was going to be the biggest challenge. 'I'm not sure without rehab it will be possible.' I really felt like it was because I'm a big believer that if somebody wants it, they can do it. Long story short, obviously, we know what happened. Six or eight weeks after that, Wayne passed away. That idea disappeared."
Edsel spoke about his part in honoring Wayne Static's memory by controlling how his legacy is managed, including the release of Project Regeneration in 2021. This album featured some of Wayne's final recordings and was a way to commemorate him after he passed away.
"For me, when coming onboard to help complete the last bit of music that Wayne left behind, which ended up accidentally stumbling into what became a treasure trove of content, which I'm so excited and so blessed to have been the guy who got to uncover it," he said. "In many ways, I'm not a big afterlife person, but in this very room, I have felt him tapping me on the shoulder going, 'Don't f**k this up, man.' I have a really great relationship with his family. If there was any pressure, it was self-induced because I try to imagine what it would be like if someone were doing this for me and how much I would want them to care and how much I would want them to make sure it was done right. That was the number one focus. That was where all the energy went.
"When it came time to put it on stage and take it on tour, it was, 'There should never be another singer of STATIC-X that's a person.' The entity idea became where it was, 'Let's put a mask out there.' A lot of it was predicated on the 20th anniversary of 'Wisconsin Death Trip'. We want people to come and have a 'Wisconsin Death Trip' experience. How can you do that without the dude in the middle's hair standing up?
"I couldn't imagine people in the crowd hearing those songs and not getting that," Edsel continued. "What are you going to do? If it were me or if it were some guy named 'Steve,' are you going to walk on stage with your hair standing straight up? It's stupid. The mask allowed it to have anonymity. It's also funny because that guy standing in the middle of the stage, playing guitar, singing all those parts and in many ways, the entire thing is reliant on that dude doing a great job, but at the same time, it's like, 'Pay no attention to the guy in the middle holding it together. But if that guy sucks or f*cks it up, this whole thing is going to sink.'"