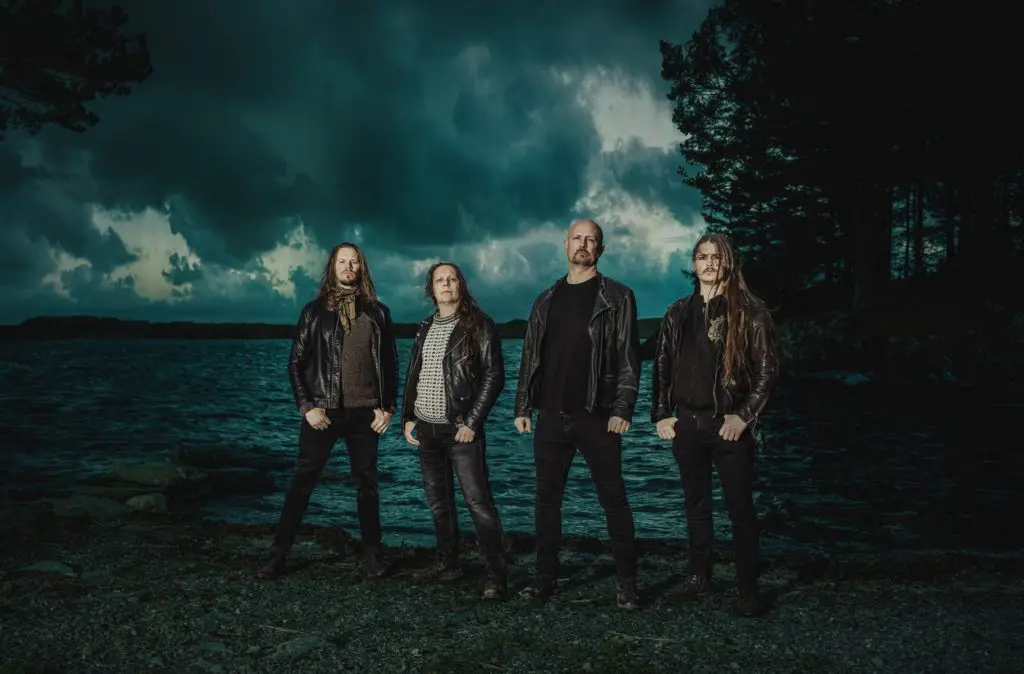 Viking Metal pioneers EINHERJER will release their eighth studio album, North Star, on February 26, proving their status as the pioneers of blending Nordic Black Metal and Folk Metal genres into pure Norse Heavy Metal once again.
The album marks the band's return to Napalm Records after 25 years, and the release of their legendary Dragons Of The North album (1996), which will be re-released as a re-mastered version on February 26 as well.
With powerful double bass grooves, a catchy chorus and technically skilled guitar solos, EINHERJER are more uncompromising and energetic than ever on "The Blood And The Iron"! The second single is underlined by a strikingly authentic video, recorded at Bukkøy Viking Village in Norway, that takes you straight into medieval times, when blood and iron was all humanity could rely on.
EINHERJER comments on "The Blood And The Iron": "'The Blood and the Iron' is a total ripper! An energy blast with topical lyrics. Not political, but as close as we get to environmentally engaged. A focus shift from warfare and a blood & iron policy to the welfare of our own planet could do wonders. It could even mean a future."
North Star was recorded in the wake of the Covid-19 pandemic at the in-house Studio Borealis, owned by founding member and mastermind Frode Glesnes. The raw production ties in seamlessly with its predecessor Norrøne Spor and makes North Star probably the most powerful EINHERJER album to date! North Star is EINHERJER's musical mission towards something bigger — the search for guidance by the North Star in a constantly changing world that is searching for stability.
North Star track listing:
1. The Blood And The Iron
2. Stars
3. West Coast Groove
4. Ascension
5. Higher Fire
6. Echoes In Blood
7. Listen To The Graves
8. Chasing The Serpent