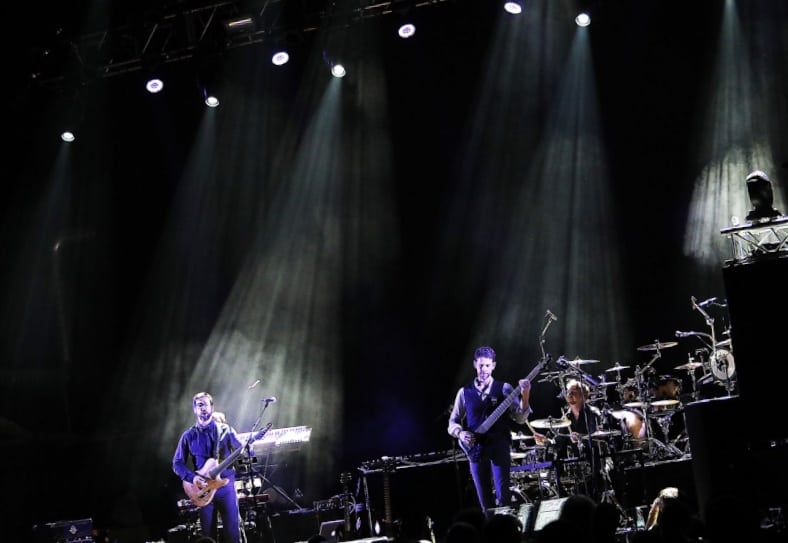 Ticket to the Moon were formed in 2003 by Andy (Guitars) and Danny (Drums) based on an original concept directly influenced by progressive music. Things started to get serious when Matt (Keys) and Gys (Bass) joined the band in 2008. In 2012, Ticket to the Moon recorded their debut album "Dilemma on Earth." It encompassed everything from doomy sounding riffs, melodic metal, to more progressive rock and dream-like mood music.

In 2016, the quartet recorded "Æ Sense of Life," a blend of metal influenced, atmospheric progressive rock. This was a more passionate and personal album, the band wanted to incorporate things they feel matter and what made them who they are. Danny and Matt decided to leave the band for personal reasons and Marco (Drums) joined in 2018 to make the band line-up as it is known today.

This new opus "Elements" was recorded during COVID principally at home and produced in Switzerland with the help of 2 amazing studios, delivering a more deep and clear tone to their music. 3TM influences include Dream Theatre, Opeth, Pink Floyd, Porcupine Tree, Karnivool, Periphery, Tool, Steven Wilson and many more.  

For this 3rd chapter, Ticket to the Moon went for a full instrumental album. They got inspired by their origins, the evolution of their lives and the elements that surround them. 3TM

Band Line-Up:
Andy (Guitars)
Gys (Basses)
Marco (Drums)
Read our review here.