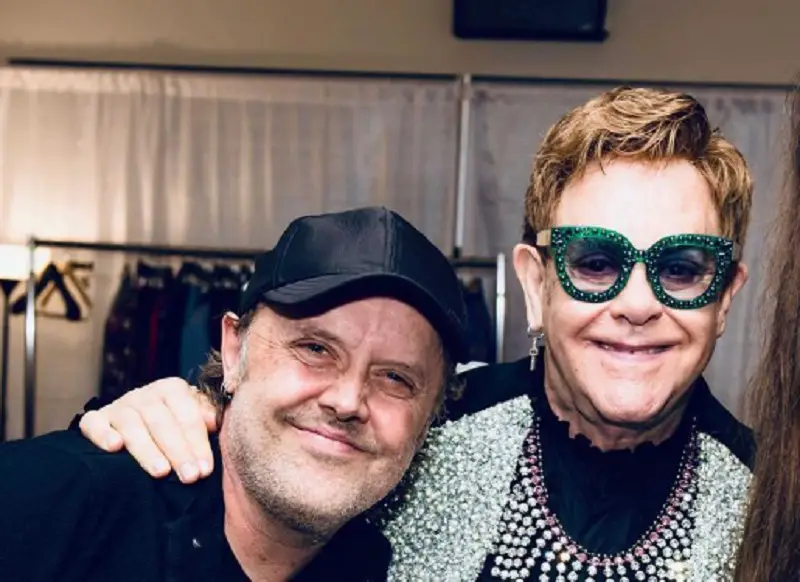 During a recent episode of Elton John's Apple Music 1 show "Rocket Hour," the legendary singer told guest SG Lewis that he recorded "something" with METALLICA.
He said: "I've just done something with METALLICA. During this lockdown period, I've been working with [the virtual band] GORILLAZ and people like that. I haven't been doing any Elton stuff, but I've been doing great stuff with other people."
It is not clear what project with METALLICA John was referring to, but earlier this year, Miley Cyrus said that her upcoming METALLICA covers album will feature Elton playing the piano on her version of "Nothing Else Matters."
During a recent Classic Rock interview celebrating the 40th anniversary of DIAMOND HEAD's Lightning To The Nations album, Lars Ulrich was asked about the progress of the songwriting sessions for METALLICA's follow-up to 2016's Hardwired… To Self-Destruct record.
"[It's been] glacial," Lars responded. "These are the craziest of times and nothing is letting up. There's a little bit of movement [in that direction], but it's hard to do a lot when we're not together."