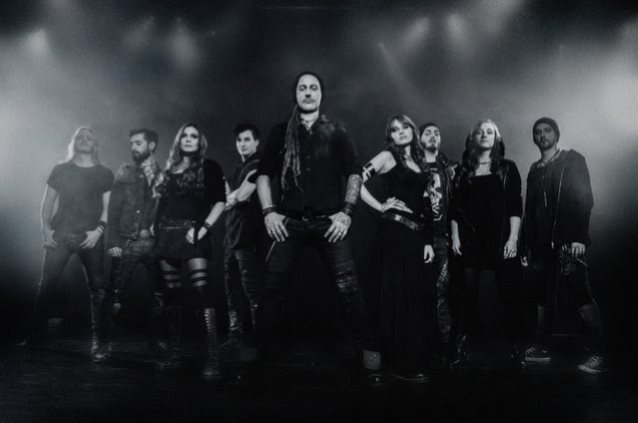 Eight years after melodic death/folk metal masters ELUVEITIE released their acoustic album "Evocation I", the Swiss musicians have stored their electronic instruments again in the rehearsal room. "Evocation II – Pantheon" will be released August 18th via Nuclear Blast Records.
The band has released a video clip and second digital single "Lvgvs". Check out the music video below.
Chrigel Glanzmann states:
"We're excited to present to you the second single and video clip of our upcoming acoustic album: LVGVS! Lugus is one of the most enigmatic, fascinating and mystical deities in the Celtic pantheon and occupies an important place in "EVOCATION II"!
And so is our brand new single: "Lvgvs" it comes with playful lightness, but is still very deep at the same time, full of mysticism, eclectic details, deepness and emotion. And furthermore we're also happy to have our good, old buddy Netta Skog from Ensiferum and her Accordion on board in this song!"
If you haven't yet, check out the previously released video for single "Epona" here.
Get your physical copy of the album here.