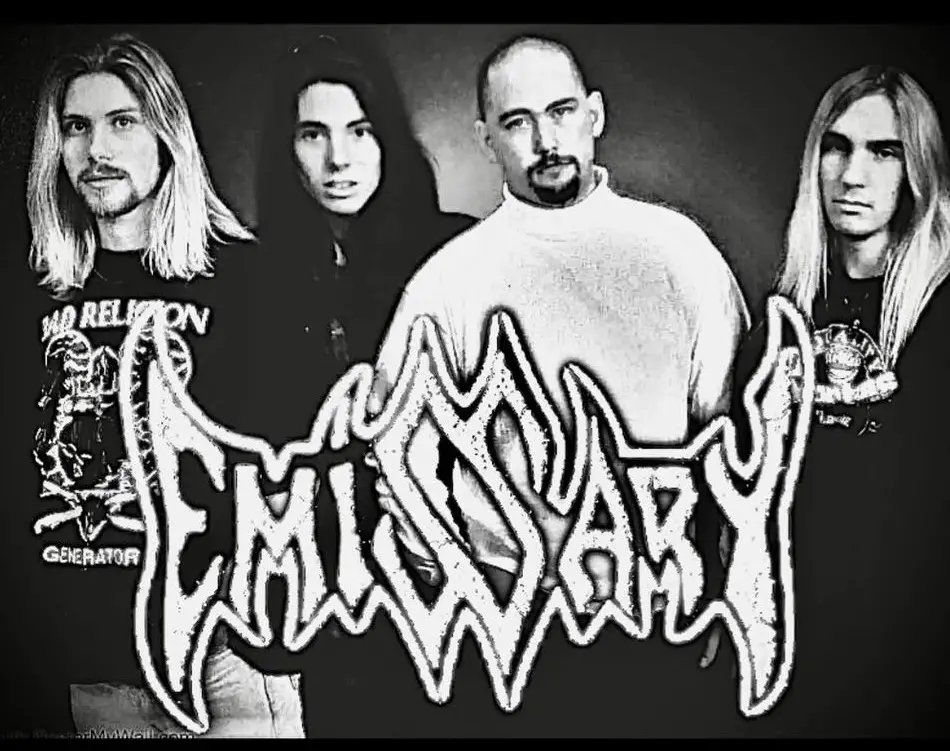 Southern Oregon melodic thrashers EMISSARY have reformed after a 25-year hiatus to record a new album for Germany's Underground Power Records, to be released on CD and vinyl later this year.  
An official lyrics video has been uploaded for the demo version of the song "The Silent Treatment". Make sure to check it out below!
The reformed lineup consists of SYLENT STORM's Jym Harris on lead vocals, original EMISSARY drummer Eric Hoover (who played on the band's Nowhere Left To Run demo in 1994) and from SONIC OCTANE, bassist Pete Kinney (who originally joined just after the departure of Hoover in 1995) and riff master Tim Dahlen on guitar, who along with Harris composed most of the band's music in the past.
EMISSARY is known for blending straightforward mid-paced (late 80s/early 90s style) Bay Area-inspired Thrash with classic headbanging US Power Metal. The upcoming LP will feature newly recorded tracks from EMISSARY's 90's back catalog plus brand new material as well. Their West Coast American style has been compared to bands like DEATH ANGEL, PANIC, FORBIDDEN and early METALLICA.