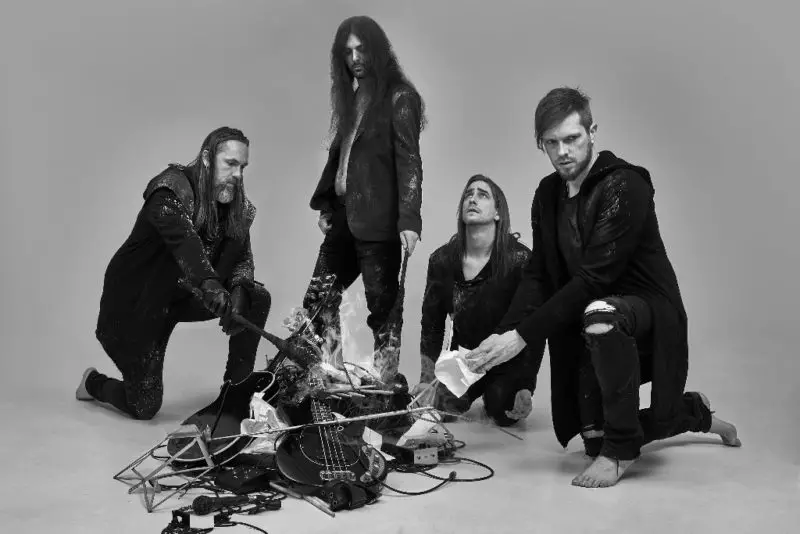 Belgian dark metal outfit EMPTINESS have teamed up with Botanique for a very special digital livestream. The stream will take place on April 29th, 2021 @19:00 UTC The event is completely free for all to watch on Facebook HERE. For donations to the band (in full), you can grab tickets HERE.
EMPTINESS comment om the stream:"We have partnered with Lebotanique to offer you a deep introspective live experience. This adaptation brings a new light in the tunnel they lured us in with our new album 'Vide'…"
EMPTINESS will be playing in support of their freshly released album Vide. The new offering is completely produced by vocalist/bass player Jérémie Bézier, who is trying to create something authentic and avoid all external energies. The tracking mostly happenened during  the Belgian lockdown, in his appartement and rooftop 7th floor in Brussels. Listen to the full album stream below.
Vide Track-listing:
1. Un corps à l'abandon (4:16)
2. Vide, incomplet (4:12)
3. Le mal est chez lui (3:42)
4. Le sévère (0:30)
5. Ce beau visage qui brûle (3:39)
6. Détruis‐moi à l'amour (4:34)
7. Plus jamais (6:21)
8. L'erreur (4:31)
9. On n'en finit pas (4:14)
10. L'ailleurs (7:33)