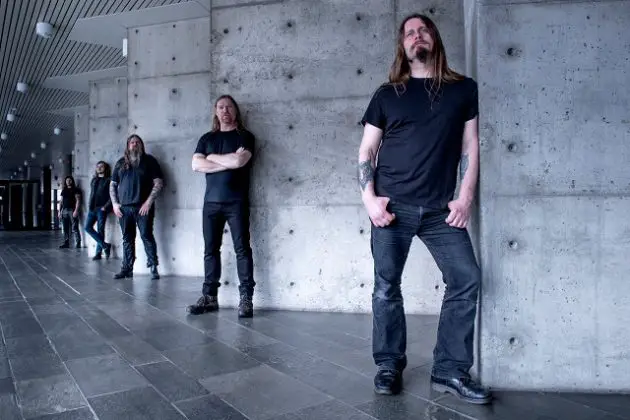 Norwegian black metal avant-gardists ENSLAVED are proud to announce a co-headline UK/EU tour with Californian sludge-tinged riff masters HIGH ON FIRE, who are fronted by Matt Pike also of SLEEP. The string of dates set for this autumn will run from late September through to mid-October, and are set to include 14 shows across 7 countries.
ENSLAVED frontman/bassist Grutle commented: "Salute dear friends and foes! We are happy to announce some more tour dates for you – we are going to share stage with legends in HIGH ON FIRE! I can guarantee you that this will be a tour for the books, so get ready for some excessive indulgence in heavy music madness!"
"Cometh the conquerors, to break all beliefs!" added HIGH ON FIRE frontman Matt Pike.
Two of the UK show dates – Milton Keynes 06/10 and Leeds 07/10 – will be ENSLAVED headline shows. Tickets will go on sale tomorrow, Thursday 21st June at 09.00am local time.
Tour dates:
Sep. 30 – U Bazyla, Poznan, PL
Oct. 01 – Proxima, Warsaw, PL
Oct. 02 – UT Connewitz, Leipzig, DE
Oct. 03 – Kulturfabrik, Esch-sur-Alzette, LU
Oct. 04 – Mezz Jupiler Zaal, Breda, NL
Oct. 06 – Milton Keynes, Craufurd Arms, UK *Enslaved only
Oct. 07 – Leeds, Brudenell Social Club, UK *Enslaved only
Oct. 08 – Academy 2, Manchester, UK
Oct. 09 – Tivoli, Dublin, IRE
Oct. 10 – Limelight 2, Belfast, UK
Oct. 12 – The Mill, Birmingham, UK
Oct. 14 – SWX, Bristol, UK
Oct. 15 – The Dome, London, UK
Oct. 16 – La Machine du Moulin Rouge, Paris, FR