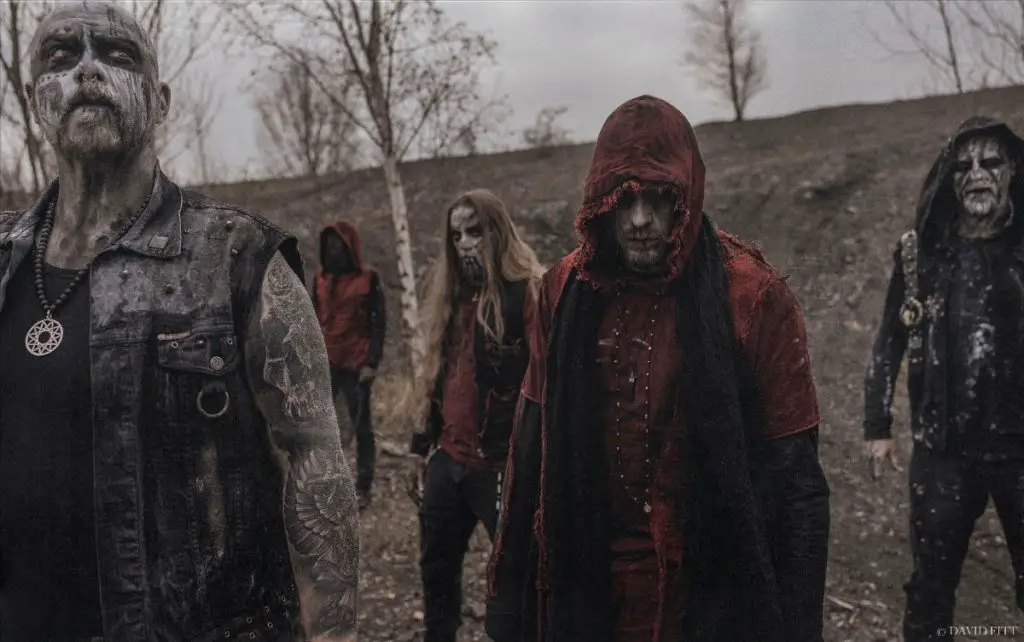 Black metal formation ENTHRONED have just unveiled the first single from their new album Cold Black Suns. The new offering is set for worldwide release via Season of Mist on June 7, 2019. The song "Silent Redemption" can be heard below.
The band comments:
"We're proud to introduce our first single "Silent Redemption" from the upcoming album "Cold Black Suns". This track unveils one of the many layers of the long awaited 11th opus. With "Silent Redemption" we take you along to Aokigahara, the infamous Suicide Forest in Japan, to walk amongst the Yūrei. While keeping our band's trademark, this new album offers another pitch in the music, soaking the listener in bleak and fury."



The cover artwork and tracklist of Cold Black Suns have also been revealed. Both can be found below. The cover was created by Neraath.
Tracklist:
01. Ophiusa (03:42)
02. Hosanna Satana (02:16)
03. Oneiros (06:26)
04. Vapula Omega (04:55)
05. Silent Redemption (06:07)
06. Aghoria (04:14)
07. Beyond Humane Greed (05:01)
08. Smoking Mirror (07:07)
09. Son of Man (09:08)