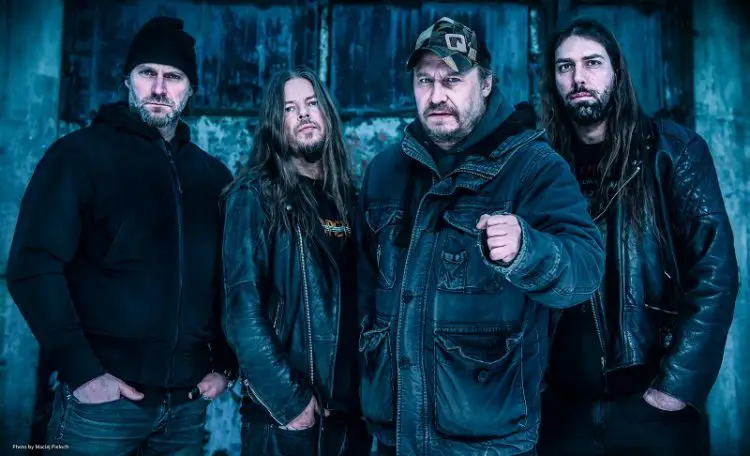 Today, ENTOMBED A.D. release the first track of their new album Bowels Of Earth, which will be released August 30th. The band are poised to return with one of 2019's most devastating, deathly statements. Bowels Of Earth represents a huge leap forward for these gnarly veterans. Faster, tighter and more viscerally crushing than anything they have produced before.
Guitarist Nico Elgstrand says: "Dear Metalhead, hope you are well! For you here to enjoy, this new track of our forthcoming album Bowels of Earth! We sincerely hope and believe that it will melt your brain into mush… Best death wishes and curses from ENTOMBED A.D. "
Listen to "Torment Remains" below.
Bowels Of Earth track listing:
Torment Remains 
Elimination 
Hell Is My Home 
Bowels Of Earth 
Bourbon Nightmare 
Fit For A King 
Worlds Apart 
Through The Eyes Of The Gods 
I'll never Get Out Of This World Alive (Hank Williams Cover) 
To Eternal Night