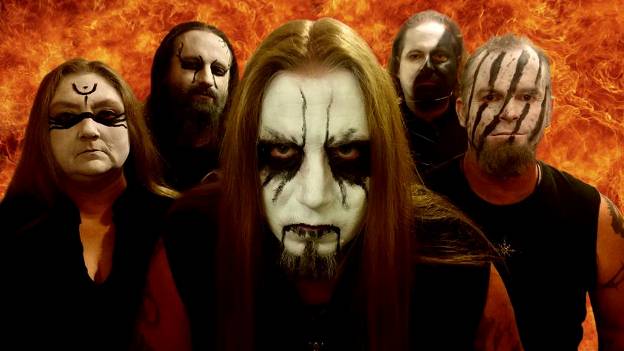 EPIC DEATH has done it again. They have taken their video catalog to the next level by doing a lyric video with a 360 degree twist. The track for the video is "Incantation Of Epic Death", taken from their 2015 debut Witchcraft.
Lyric video, which was created by Thomas Degato of Grindhouse Media and produced by Stephen Bogle, can be seen below.
Texas-based metal unit EPIC DEATH live up to their name in more ways than one: with an imposing musical pedigree and decades of combined experience in multiple bands across several genres, they weave a tapestry of sinister sonic atmospheres, bringing together the imagery, theatricality and brute force of classic black metal, thrash and technical death metal with eerie soundscapes, apocalyptic lyrics and haunting melodies, drawing influence from such iconic bands as Slayer, Dimmu Borgir, Death, Cradle Of Filth and Behemoth, while simultaneously exploring dark new horizons in extreme music.