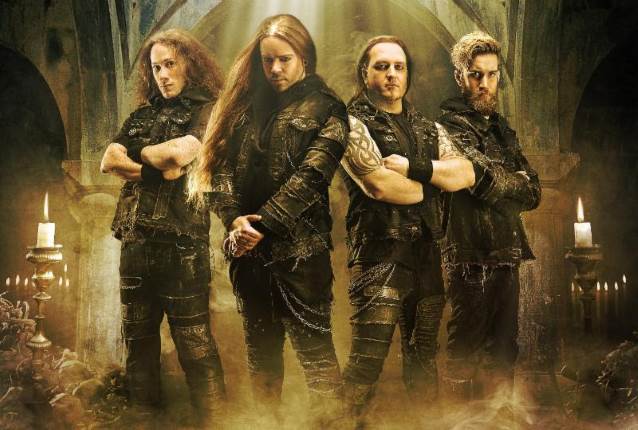 Epic Melodic Death Metallers NOTHGARD have just finished working on their 2nd video clip in support of their upcoming new album 'Malady X'. Check out the video for new single "Epitaph" below.
Bandleader Dom R. Crey about "Epitaph": "The first single 'Malady X' is out for three weeks now and we are super happy about all the amazing feedback. The time has come to unleash the second single and music video, this time in 4k quality! 'Epitaph' is a very special song for me. Based on the concept of constant struggle in a world where all of us need to find their places. Sometimes this can be tough and very often some of us have the feeling of not being part of this world – or do not even want to be part. Songwise 'Epitaph' is one of my favorite tracks on this album. But before I tell too much I would rather recommend you to check out the video and song."
NOTHGARD have recorded 'Malady X' at the bands own Def-Creation and & Southern Deathcult studios and called the renowned Jens Bogren (AMON AMARTH, ARCH ENEMY, KREATOR, OPETH, a.o.) for mastering duties. The result is an album full of melodic yet epic melodic death metal anthems!
Tracklist 'Malady X'
1. Voyage To Decay (Intro)
2. Malady X
3. Shades Of War
4. Guardians Of Sanity
5. Epitaph
6. Deamonium I
7. Serpent Hollow
8. Devil Will Know
9. Fall Of An Empire
10. Herald Of Death
11. Black Horizon
12. Eye For An Eye (ltd. Digi-CD bonus)
13. Ninja (ltd. Digi-CD bonus)