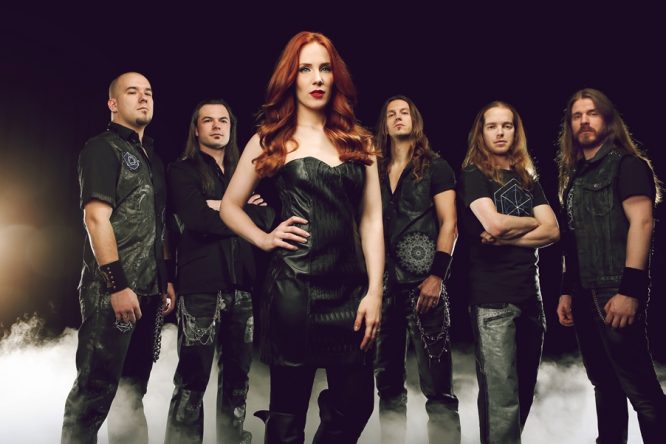 Dutch symphonic metal band EPICA recently released their new record "The Holographic Principle", which entered #22 on world sales charts! Today, the band is pleased to present their brand new lyric video for the track "Ascension – Dream State Armageddon". The footage for this video was shot at Epic Metal Fest Holland by Panda Productions. Watch the video below.
Mark Jansen explains why they have chosen this song: "One of our heaviest songs on the new album: 'Ascension'! A song that works very well live on stage. Therefore we have picked this song to be our next project. I hope you'll enjoy this one! We have just kicked off our North American tour and we will play quite some songs of our new well received album 'The Holographic Principle' on this tour as well!"
Also watch a brand-new clip from EPICA's current North American tour here.
Order "The Holographic Principle" now:
Nuclear Blast
Digital version
EPICA Webshop