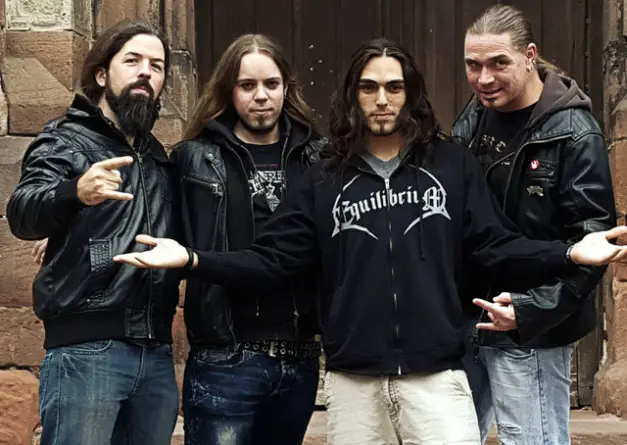 German epic metal pioneers, EQUILIBRIUM, will set aflame a brand new bonfire this summer with their fifth studio album. Guitarist, composer and lyricist René Berthiaume spent almost two years working on this new opus called "Armageddon". The result is rather dark, while retaining the bombast and folk elements of the previous records.
Today, the band has released the lyric video of the brand new track "Prey" via YouTube. You can see it below.
"Prey" will be available as a digital single on July 1st, 2016.
René states:
"The songs on "Armageddon" have become quite diverse. Every song sounds different. As a first foretaste we chose the dark track "Prey". Have fun with it!"
"Armageddon" will be released on August 12th, 2016 via Nuclear Blast Records.
"Armageddon" track listing:
01. Sehnsucht
02. Erwachen
03. Katharsis
04. Heimat
05. Born To Be Epic
06. Zum Horizont
07. Rise Again
08. Prey
09. Helden
10. Koyaaniskatsi
11. Eternal Destination
The limited Digipak Edition includes a bonus CD with the instrumental version of the whole album.
Pre-Order the album here.
This time, the album was recorded, mixed and produced by René himself and was mastered by Maor Appelbaum (Los Angeles). The cover artwork was again created by Skadi Rosehurst.