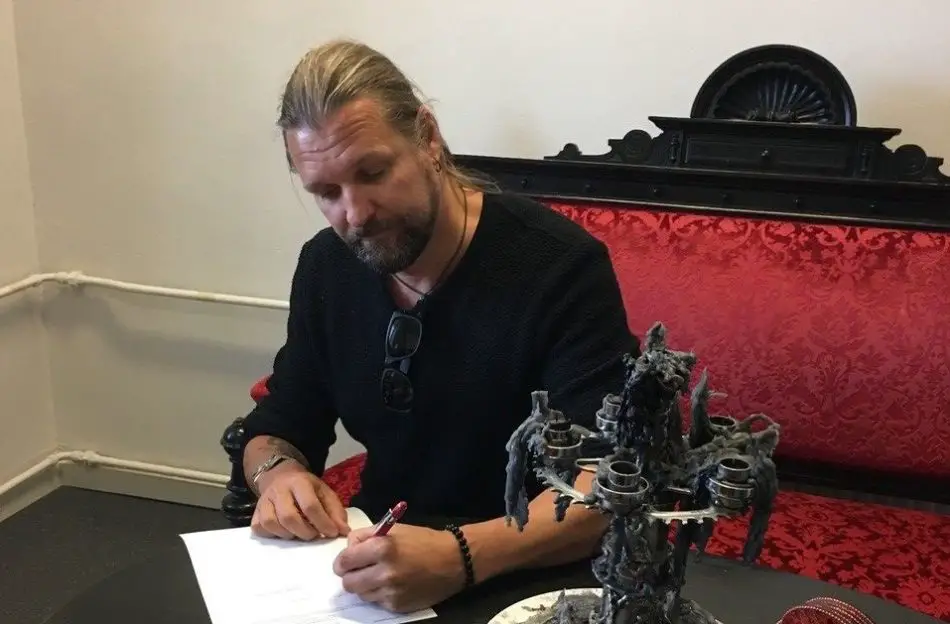 The debut album of SILVER LAKE by Esa Holopainen is available on May 28th via Nuclear Blast Tonträger Produktions – und Vertriebs GmbH and comes not only with the legendary guitar riffs of Esa Holopainen from AMORPHIS, one of Finland's biggest guitarists and metal songwriters, but also seven famous rock and metal vocalists such as Jonas Renkse (Katatonia), Einar Solberg (Leprous),  Björn "Speed" Strid (Soilwork), Anneke Van Giersbergen and many more, that dive you into a world of catchy, progressive metal masterpieces that breathe the beauty and melancholy of Finland.
More about the guest musicians in upcoming album, check out the new album trailer below:
SILVER LAKE by ESA HOLOPAINEN have released their first single and video clip for the emotional song "Storm" feat. Håkan Hemlin. 
Esa Holopainen comments: "Storm" is out now and it is the first release from the Silver Lake by Esa Holopainen album, hope you all enjoy it as much as I do. Check out the amazing video directed by Owe Lingvall. It was filmed in the Canary Islands where Håkan and Owe spent a lot of time finding perfect locations. "Storm" itself is a catchy and emotional song where Håkan did an incredible work. I am really honored that I got him on board and this song is a good proof that he is still one of the top vocalists. Shine on friends!" 
Check out the video for "Storm" below.
TRACKLISTING:  
1. Silver Lake
2. Sentiment (feat. Jonas Renkse)
3. Storm (feat. Håkan Hemlin)
4. Ray Of Light (feat. Einar Solberg)
5. Alkusointu (feat. Vesa-Matti Loiri)
6. In Her Solitude (feat Tomi Joutsen)
7. Promising Sun (feat. Björn 'Speed' Strid)
8. Fading Moon (feat. Anneke Van Giersbergen)
9. Apprentice (feat. Jonas Renkse)