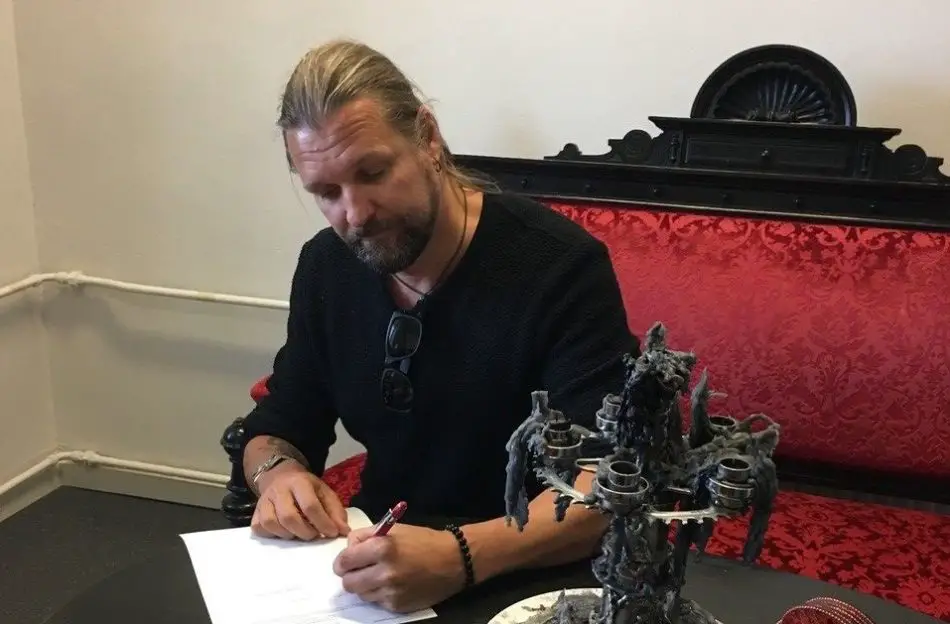 The debut album of SILVER LAKE by Esa Holopainen is available on May 28th via Nuclear Blast Tonträger Produktions – und Vertriebs GmbH and comes not only with the legendary guitar riffs of Esa Holopainen from AMORPHIS, one of Finland's biggest guitarists and metal songwriters, but also seven famous rock and metal vocalists such as Jonas Renkse (Katatonia),  Einar Solberg (Leprous), Björn "Speed" Strid (Soilwork), Anneke Van Giersbergen and many more, that dive you into a world of catchy, progressive metal masterpieces that breathe the beauty and melancholy of Finland.
Now, the band has released a new album trailer, talking about the recordings at SONIC PUMP studio with Nino Laurenne. Check out the trailer video below.
The band released their second single "Ray Of Light" featuring vocals of Einar Solberg from the Norwegian Progressive Metal masters LEPROUS. The song comes with some 80's vibes that leaves you dancing in magical spheres. Make sure to check out the video for the single here.
TRACKLISTING:  
1. Silver Lake
2. Sentiment (feat. Jonas Renkse)
3. Storm (feat. Håkan Hemlin)
4. Ray Of Light (feat. Einar Solberg)
5. Alkusointu (feat. Vesa-Matti Loiri)
6. In Her Solitude (feat Tomi Joutsen)
7. Promising Sun (feat. Björn 'Speed' Strid)
8. Fading Moon (feat. Anneke Van Giersbergen)
9. Apprentice (feat. Jonas Renkse)