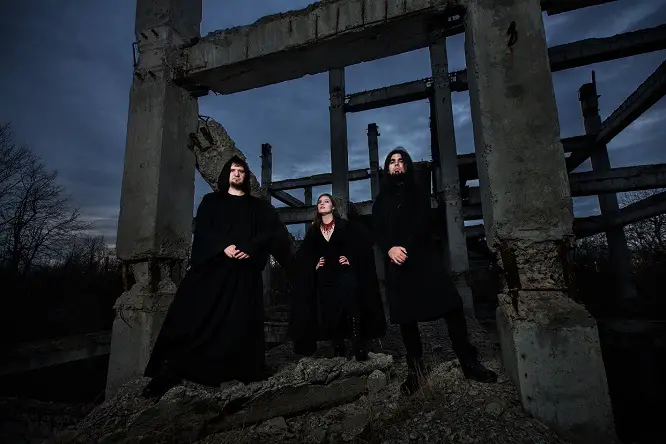 Moldavian Symphonic Extreme/Dark Metal band ESPEROZA released their new album Aum Corrupted. The album was recorded on Temporal Displacement Records, mixed/mastered by Christian Donaldson (Cryptopsy) and released on WormHoleDeath Records.
You can buy Aum Corrupted at ESPEROZA's Bandcamp page.
The band was formed by  Zoya Belous and Dmitrii Prihodko in 2010. In 2012 they released their debut EP "Tempest", and in 2014 the band released a full length album Esperoza. This was followed by concerts, festivals and a tour in Moldova, Serbia, Croatia, Hungary, Slovakia, Poland and Ukraine.
Aum Corrupted track listing:
"A Broken Passage"
"Egohypnotized"
"Unknown Summons"
"Tomb of Deeds"
"Nocturne Opus 93"
"Blame it on Me"
"Periods of 8"
"Desolate Grief"
"I Rot"
"…and here comes the immaculacy / Aum Mantra (you will be punished for your prayers)"
[bandcamp width=400 height=472 album=1521297396 size=large bgcol=ffffff linkcol=0687f5 artwork=small]