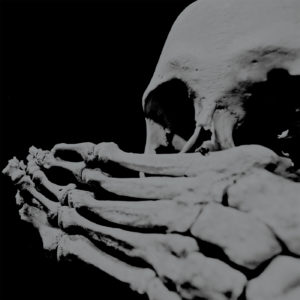 Some bands' choices are clear for the first listening. Essenz in "Manes Impetus" show us that they prefer mesmerizing riffs in order to create a chaotic sonance. Of course, when it comes to extreme metal bands, chaos is much of desired feature. Some bands create a bit more, some bands a bit less. But there are always some dashes of chaos. That's why there are so many repetitive riffs, that's exactly the idea. Essenz worked hard to arranje their own sonic disarray, but it paid off. Turmoils are the order in "Manes Impetus."
Considering "Amortal Abstract," for instance, Essenz have much more to offer. Not only chaos, but also despair and grief are present in their music. However, Essenz really know to introduce a very different atmosphere, a certain kind of ecstasy in a crescendo pace. Then to comeback to chaos. Essenz also mix long tracks with short ones where they experiment all kinds of paces, tempo changes, moods, and riffing. Besides vocal effects and other kind of effects. "Sermon to the Ghosts," for instance, is a nine-minute track with only effects. Suddenly, after almost two minutes of the next track, "Ecstatic Sleep," vocals appear again. Eleven minutes of a sonic nightmare that Essenz managed very well to make us feel. Today's black metal bands are very skillful and surprising.
Essenz are a band which sticks to their own formula. It works fine to them. They're direct after all. No diversions at all. I consider it good in band. A band in their third effort which really knows how to do it. "Manes Impetus" is an album of strong personality. The one a band, and fans, dream of. Does anybody need anything else?
Essenz "Manes Impetus" will be released on August 10th via Amor Fati Productions.
Track Listing:
Peeled & Released
Unfolding Death
Amortal Abstract
Randlos Gebein
Apparitional Spheres
Sermon to the Ghosts
Ecstatic Sleep
Watch "Peeled & Released" official video here: