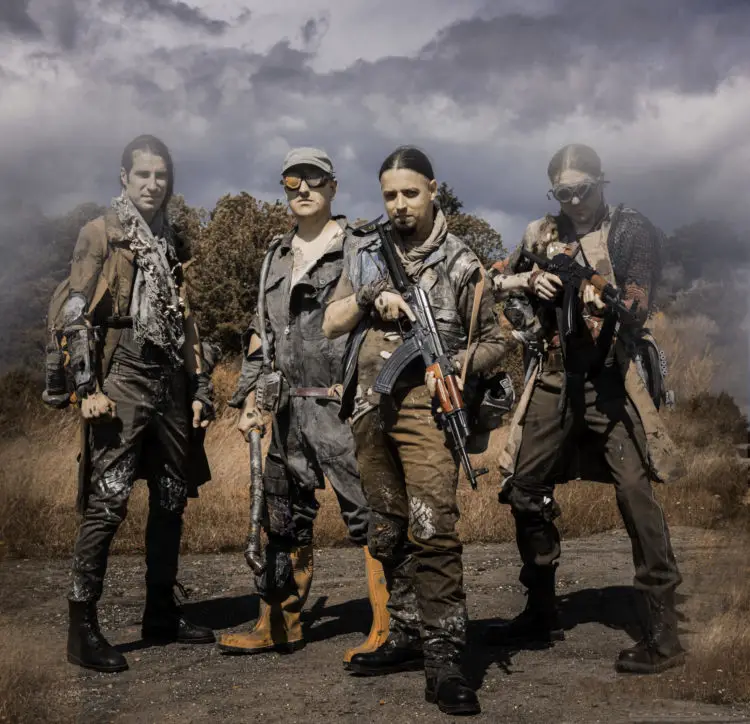 Mighty and threatening thunders from the Bulgarian capital Sofia … fatal cause:
EUFOBIA hail with their important third studio album brute and martial in the ears! This extremely determined disc is clearly created with gallons of the most rebellious heart and with immense compositional joy. And you can clearly hear the massive further development of the THRASH DEATH METAL troupe.

Fact is:
absolute artistic openness prevails here in all conceivable musical matters. Contemporary baptized with the programmatic and socially apt album title "Madness", these indomitable hell souls reveal the successful striving for artistic identity.

Fortunately successful:
EUFOBIA show on their 'new' a very own face! 


Outstanding specialty of the much-cursing death horde in all their new creations: brutally aggressive, technically adept and really fat guitar assaults! Heaps of razor-sharp riff canonades are to be experienced, which not infrequently ignite as quickly as a giant tank filled to the brim with fresh kerosene.
And also with their capably handled lead axe, EUFOBIA conjure wonderfully massive earworm moments out of the boxes again and again. Remarkably fit in instrumental interplay, noticeably skilled in the passes and with gigantic enthusiasm at the start, the flaming world critic quartet stands out from many competitors with its new furious output.

Performing with martial and at all times confidently hewn rhythmic earthquakes, the truly bone-crunching and edgy drum work on this superbly crafted release is by no means left behind either: for the drumsticks of the fierce rhythm kettle-keeper Blago hammer on his cauldrons as fast and nimbly as gigantic, ultra-heavy demolition hammers.
Read our review here.