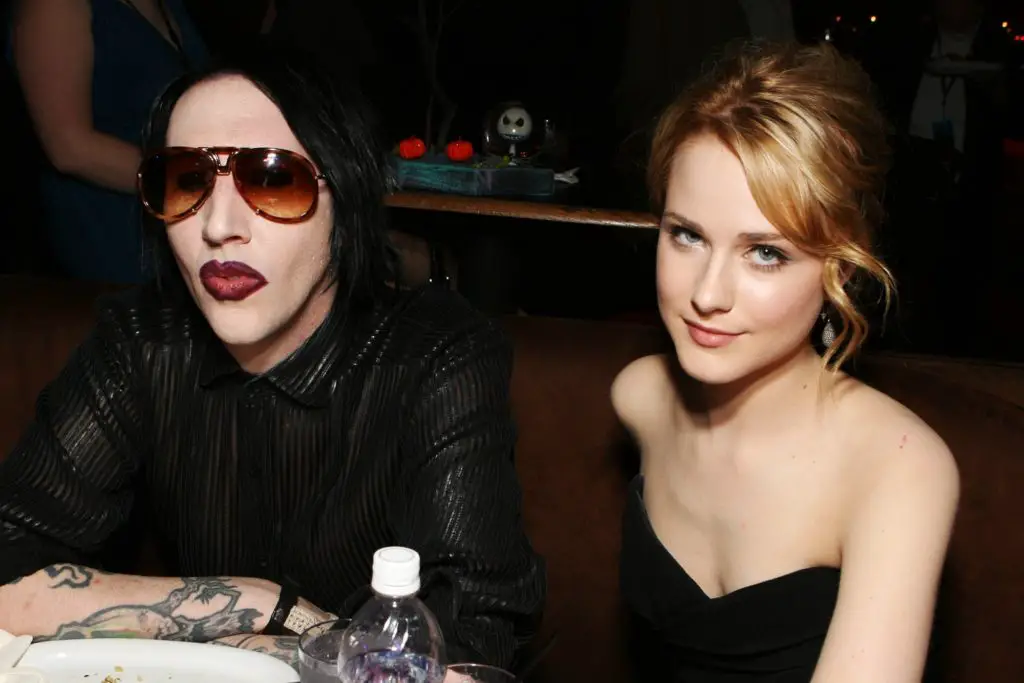 Actress Evan Rachel Wood, a former fiancée of Marilyn Manson, has accused the musician of "essentially raping" her on a music video shoot in 2007.
The allegations were made in Phoenix Rising, a new documentary about Wood's life and career that premiered at Sundance Film Festival last night (January 23).
In the new film, Wood discussed the music video for Manson's 2007 song "Heart-Shaped Glasses (When The Heart Guides The Hand)," in which she starred alongside Manson.
The music video opens with a scene showing Wood and Manson kissing and engaging in theatrical sex. The song itself was inspired by Wood.
"We had discussed a simulated sex scene," Wood explains, "but once the cameras were rolling, he started penetrating me for real. I had never agreed to that. I'm a professional actress, I have been doing this my whole life. I'd never been on a set that unprofessional in my life up until this day. It was complete chaos, and I did not feel safe."
"It was a really traumatizing experience filming the video. I didn't know how to advocate for myself or know how to say no because I had been conditioned and trained to never talk back."
"I felt disgusting and like I had done something shameful, and I could tell that the crew was very uncomfortable and nobody knew what to do," Wood added. "I was coerced into a commercial sex act under false pretenses. That's when the first crime was committed against me and I was essentially raped on camera."
In February, 2021, Evan Rachel Wood has accused Manson of abuse. In both 2019 and 2018, actress Wood provided testimony before members of state and federal government in which she spoke of an abusive relationship with an unspecified man.
After that, at least 15 women have publicly accused Manson of sexual assault. He is currently facing three lawsuits from women who claim to have been sexually abused by him in the past, including his ex-girlfriend Ashley Morgan Smithline and "Game Of Thrones" actress Esme Bianco.