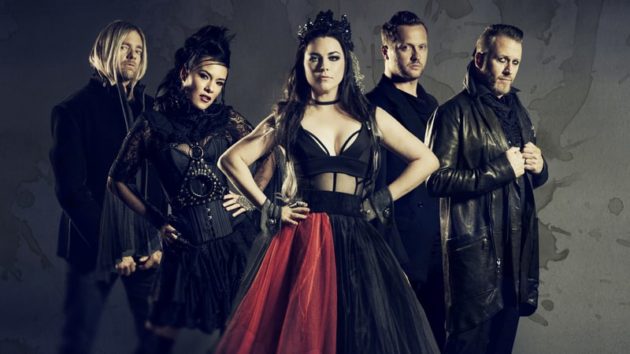 Craft Recordings have announced the release of EVANESCENCE's Lost Whispers, available exclusively for Record Store Day, on April 21, 2018. Presented on blue translucent vinyl and limited to 2,500 copies, this represents the first time that Lost Whispers has been available on vinyl as a stand-alone release.
The Lost Whispers album gathers EVANESCENCE's sought-after bonus tracks , B-sides and rarities, including a studio version of the fan-favorite tour intro "Lost Whispers" and an intimate re-recording of one of the band's earliest songs, "Even in Death (2016)" (originally featured on their 2000 demo album, Origin).
TRACK LISTING:
A1: Lost Whispers
A2: Even in Death (2016)
A3: Missing
A4: Farther Away
A5: Breathe No More
A6: If You Don't Mind
B1: Together Again
B2: The Last Song I'm Wasting on You
B3: A New Way to Bleed
B4: Say You Will
B5: Disappear
B6: Secret Door
Find or request your copy at your local Indie Record Store here.