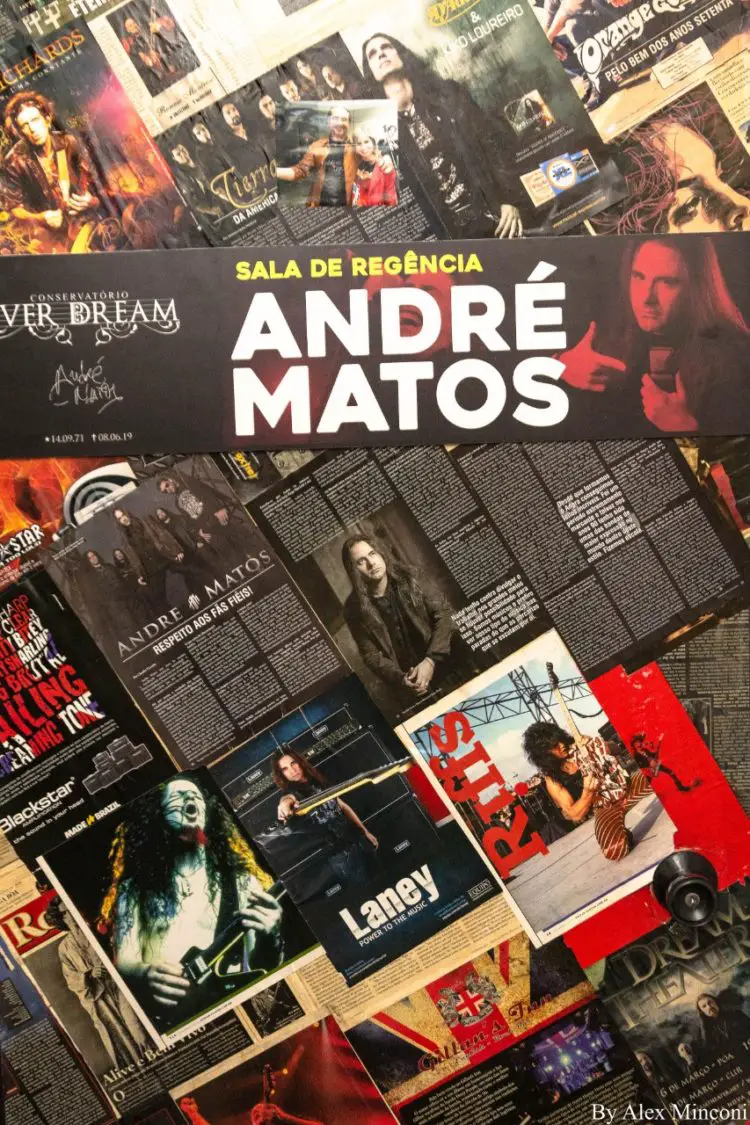 Brazilian heavy metal is strong, but deserves some recognition. And it was with this in mind that Eve Desire and the Ever Dream Conservatory, founded by Arya and Wagner Cappia, honored big names in Brazilian Metal at the Ever Dream Conservatory headquarters in São Paulo, Brazil. Each room was dedicated to a distinguished musician: André Matos (Regency Room – Angra / Shaman), Marcelo Pompeu (Singing Room – Korzus), Mauricio Nogueira (Guitar Room – Matanza / Matanza Inc.), Thiago Bianchi (Production Room – Shaman / Noturnall) and Ricardo Confessori (Drum Room – Korzus / Angra / Shaman).
"Once upon a time there was a girl who listened to Tarja Turunen and Shaman, who said: I want to study music. I always heard that I had a knack for singing and that was what I wanted to do with my life. I want to sing what these people sing. And so I ended up in the lyric singing course. If I am a singer today it is thanks to André Matos, Thiago Bianchi and Tarja. Then 15 years went by and I took classes with André Matos, I spent a year of course with him and I had not only contact with the genius of music, but with the human being and the person André Matos.", Praises Arya Cappia, singer of Eve Desire and one of the founders of the Ever Dream Conservatory.
The tribute event was attended by Marcello Pompeu, Thiago Bianchi, Maurício Nogueira, among others. Due to the death of André Matos, drummer Ricardo Confessori is fulfilling only official schedule and did not attend the event.
The Ever Dream Conservatory, created by Arya and Wagner Cappia (Eve Desire), celebrates seven years of life. One of the differentials of the place is to offer classes with renowned musicians from the national metal scene. Among the musicians who have taught at the venue are Maurício Nogueira, who commented on the anniversary:
"The conservatory gives musicians opportunities to teach. We are biased: 'headbangers doesn't read, this, that' and here we are well received. It's been a year that I've been helping when I needed it. Here is the ideal place for this meeting and in soon will be the epicenter of rock musicians in São Paulo", wishes Maurício.