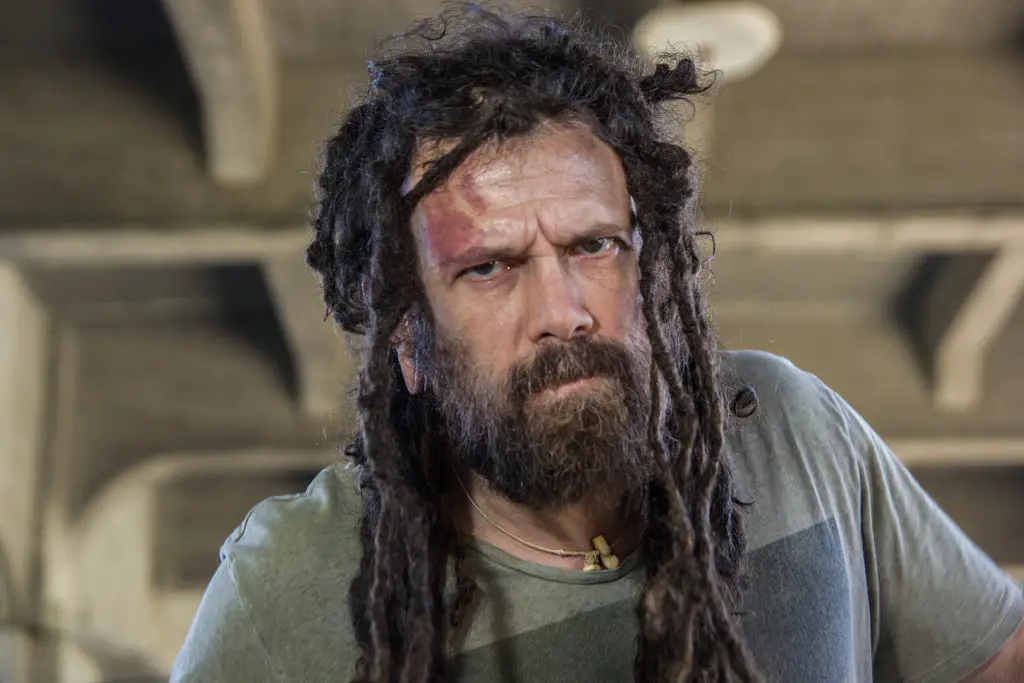 Former CANNIBAL CORPSE and current SIX FEET UNDER frontman Chris Barnes has been in the spotlight recently after saying that death metal bands nowadays made him "physically ill."
On January 19, Knotfest livestreamed "A Death Metal Round Table" hosted by Staypuft Mallow and featuring appearances by Fisher, Trevor Strnad from THE BLACK DAHLIA MURDER, Chase Mason from GATECREEPER and Alex Jones from UNDEATH.
In the video, the singers discussed "their early influences, the accessibility of the genre, inspiration from the weirdest places, live show between-song patter, their upcoming releases and tours and much, much more."
Barnes wrote on Twitter regarding the video: "I just watched a 'death metal' podcast on YouTube that was done about a week ago with the 'top' death metal vocalists .. it made me physically ill. I despise what this genre has become."
Later on, HATEBREED frontman Jamey Jasta, who co-produced Fisher's upcoming debut solo album, responded to Barnes: "come on the podcast & discuss." 
Chris responded: "No thanks brother. I have no need to jump on that bandwagon you guys got that". 
Jasta fired back with "Weak," to which Barnes said: "Ain't here to play that game. You have fun tho bro." 
Jasta then wrote: "you're the one playing games, you 'hate what the genre has become' but do you ever promote or discuss new bands or try & help build anything in the genre?" This prompted Chris to respond: "Lol promote lol hahahahaha". Jasta then countered: "Oh right that's beneath you lol", to which Barnes said: "Nah I'm just not a shill…"
Chris also posted to his Facebook saying simply, "Every death metal singer sucks except me."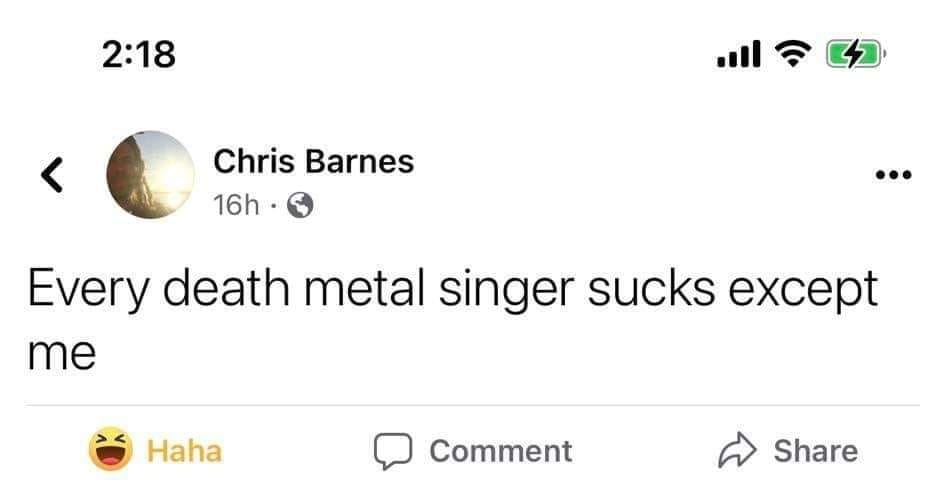 Furthermore, Barnes went on to block hundreds of people on Twitter who are disagreeing with his recent comments. Among the people who got blocked, there are some notable musicians such as LAMB OF GOD guitarist Mark Morton.