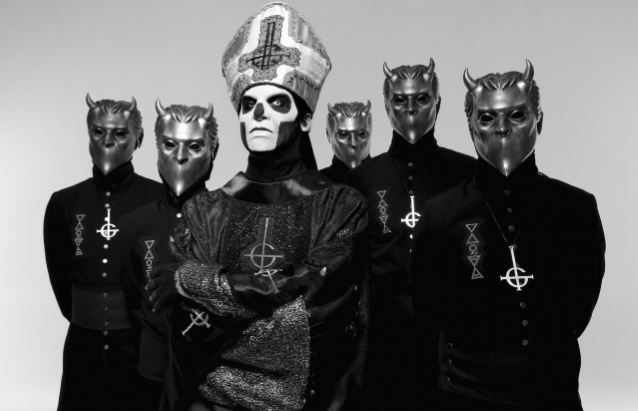 According to Sweden's Corren.se, four former GHOST's Nameless Ghouls suing band's frontman Papa Emeritus (who is believed to be Swedish musician Tobias Forge) for 200,000 SEK (approx. $22,199), or the amount that the court considers reasonable. The reason for the lawsuit are missing wages and allowances for several years.
The lawsuit further alleges:
That Papa managed the band without insight from any of its other members, despite the fact that they were supposed to be equal partners.
Papa's company has collected all revenue earned by the band, including merch sales and licensing of their music, but claimed Ghost was not profitable.
In 2012,  the band members received "sporadic" compensation from Papa only when he was "under pressure," while continuing to plead poverty.
Twice in 2016, band members refused to sign what they claim was a "slave contract."
"Relations between the band leader and the other became increasingly chilly."
Martin Persner, who recently revealed himself as a former Nameless Ghoul, is not part of the suit.