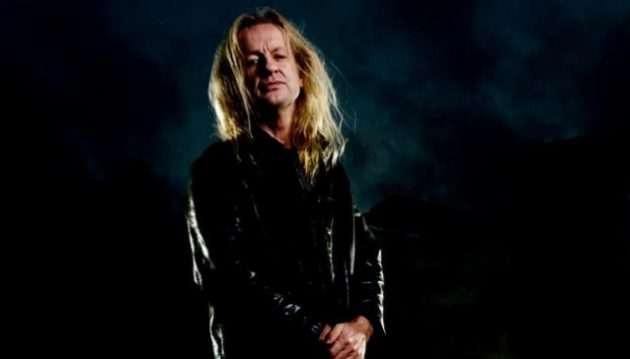 During his recent appearance on  "Appetite For Distortion" podcast, former JUDAS PRIEST guitarist K.K. Downing says that he felt like he was "being cloned" when he first found out he was being replaced by Richie Faulkner.
He said (head audio below): "Richie, as far as I know, is a nice guy and obviously an excellent player. I was a bit disappointed when, basically… I think the idea was to replace me [with a lookalike], so I did feel as though I was kind of being cloned. But I'm not sure that was exactly fair to Richie. I mean, I could be off the mark here, but I think Richie had the right to bring himself to the stage with his own… portray his own image and ability to play the instrument the way that he does. But it is what it is."
He continued: "When Glenn [Tipton] retired from touring [earlier this year], the same didn't happen — obviously, [Tipton's replacement] Andy [Sneap] doesn't look anything like Glenn; he doesn't wear the same clothes, the red pants, guitars or anything like that. So I don't really know what's going on. But it is what it is.
"I know Andy quite well and worked with him before and consider him a friend and a great talent," Downing added. "And the guys seem to be pretty comfortable with what they're doing now, and I would encourage everybody to… if you get a chance to see PRIEST whenever they can, go out there and support the mighty PRIEST in whatever format they may be in."
Desite his initial reservations about Richie's visual appearance, K.K. never questioned Faulkner's playing ability, saying: "I know Richie is predominantly a Les Paul guy and he's looked up to Zakk Wylde, Randy Rhoads, Michael Schenker and players like that. That's what he says. I don't recall me being cited as an influence on Richie when he was in his young days. But it is what it is.
"To my mind, JUDAS PRIEST is certainly bigger and more legendary than any individuals in the band," he added. "So PRIEST will always put on a good show, and, obviously, I like to think they have great songs and, obviously, you've got Rob [Halford] up there who's the voice of PRIEST and does incredibly well, certainly at this time in his life."