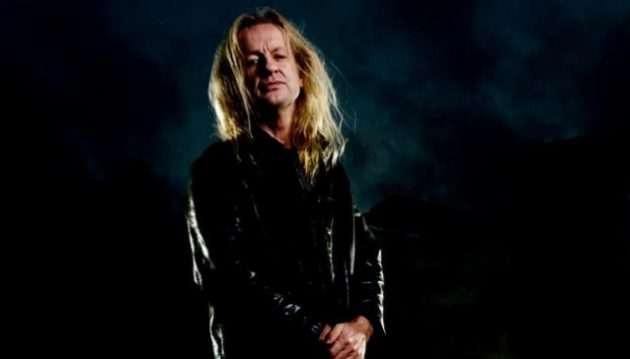 In a recent interview with "Hair Today, Gone Tomorrow" podcast, former JUDAS PRIEST guitarist K.K. Downing has once again said that he would consider returning to the band if was approached the right way about coming back.
Downing said (hear audio below): "Well, it depends on the circumstances of me being asked back. If the guys had said, 'K.K., Glenn is not well. He's not able to do the tour. We really want you to get back in, we wanna add some fortification and go out there with the PRIEST and give the fans as much of PRIEST as we can possibly give them. So we'd like you to step back in and it will be a level playing field, total democracy. Everybody's got an equal say. Go out there and have some fun,' then it would have been difficult to say 'no,' really.
"It would have been hard to say 'no,' because I would have had confidence. I'd be stepping up there with a new guitar partner, but there's no doubt Richie [Faulkner, Downing's replacement] would just move over. I'd take my place back and [Richie] takes Glenn's parts. I think we would have been a pretty good duo, to be fair. But the situation has got a little bit undesirable — you know, things said. Even Richie has made a comment [about why Downing wasn't asked to return to PRIEST]. And I'm thinking, 'I don't think that's appropriate.' But bands are always falling out and then, next thing you know, they're kissing and hugging. 'Oh, it's great to have you back in the band.'"
Downing officially left JUDAS PRIEST on 20 April 2011. An official press release was issued by the band. In an interview with online music publication "Guitarhoo!", Downing spoke about his departure, "There had been an on-going breakdown in working relationships between myself, elements of the band and management for some time." Downing stated that there were at least "21 reasons" why he decided to quit but refused to go into specific detail about them.