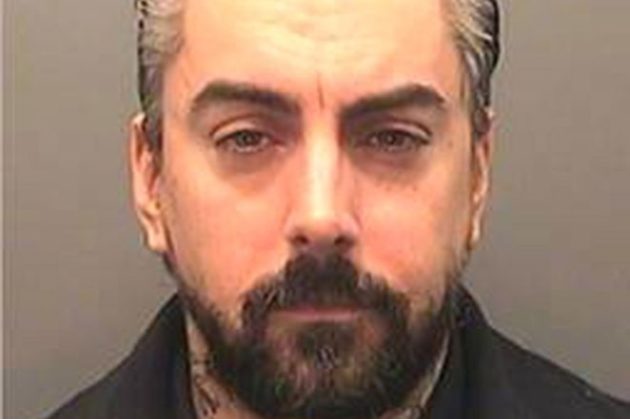 Former LOSTPROPHETS frontman Ian Watkins reportedly hid a mobile phone inside his a*us while serving time at a British maximum security prison.
The singer is on trial at Leeds Crown Court for possessing a mobile phone in his cell at HMP Wakefield in Wakefield, West Yorkshire between March 4, 2018 and March 10, 2018.
Independent reports that Leeds Crown Court was told that the 42-year-old used the phone to contact a woman he previously had a relationship with.
Watkins was removed from his cell after officers received intelligence he was illegally storing a phone.
An intial strip search recovered nothing. However, Watkins then asked a prison officer if he would be allowed to see his mother, who was due to visit him that same day, if he gave up the phone.
"He reached in his underwear towards his a*us," Mr Wood told the jury. "After about 10 seconds the defendant produced a small white telephone.
Prosecutor Stephen Wood said: "Between March 4 and March 10 2018 the defendant was in possession of a mobile phone while inside HMP Wakefield. He [Watkins] is the former frontman of well-known rock group LOSTPROPHETS.
"On March 10, a prison officer at HMP Wakefield went to the defendant's cell, the intention was to remove the defendant to a sterile cell so he could be searched. The prison had received information the defendant was in possession of a phone. The defendant was searched and nothing was found.
"During the search, the defendant was asked if he had a mobile phone about him and he replied he did not. After the search, the defendant said his mother was travelling to visit him and he asked if he would still be allowed to see her. When the prison officer went back… he asked if he could still have the visit if he handed over the telephone. The officer asked if he had a phone and he [Watkins] replied that he did. The defendant reached in to his underwear and towards his a*us. After about ten seconds, the defendant then produced a small white telephone. It must have been inserted into the defendant's a*us."
Wood said the prosecution will argue that Watkins was not acting under duress.
He told the court that the phone had been used to contact a woman called Gabriella Persson, who alerted prison staff.
Giving evidence from behind a screen, said she had known Watkins from when she was 19 and a fan of Lostprophets.