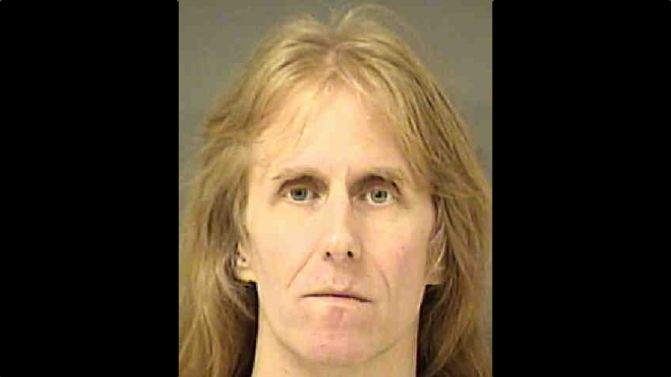 Former MANOWAR guitarist Karl Logan has been sentenced to five and a half years in prison for possessing child p*rnography, The Charlotte Observer reports.
Judge Max Cogburn Jr. handed down the sentenced to the 57-year-old musician on Monday, a spokeswoman for the U.S. Attorney's Office told The Charlotte Observer on Friday.
The sentencing came two years after Logan admitted to downloading the p*rnography. He remains free until the federal Bureau of Prisons assigns him a lockup, and Cogburn allowed him to self-report to prison, the court spokeswoman said.
Logan, who lives in Charlotte, was expelled from the band after his 2018 arrest by Charlotte-Mecklenburg Police on six counts of third-degree sexual exploitation of a minor.