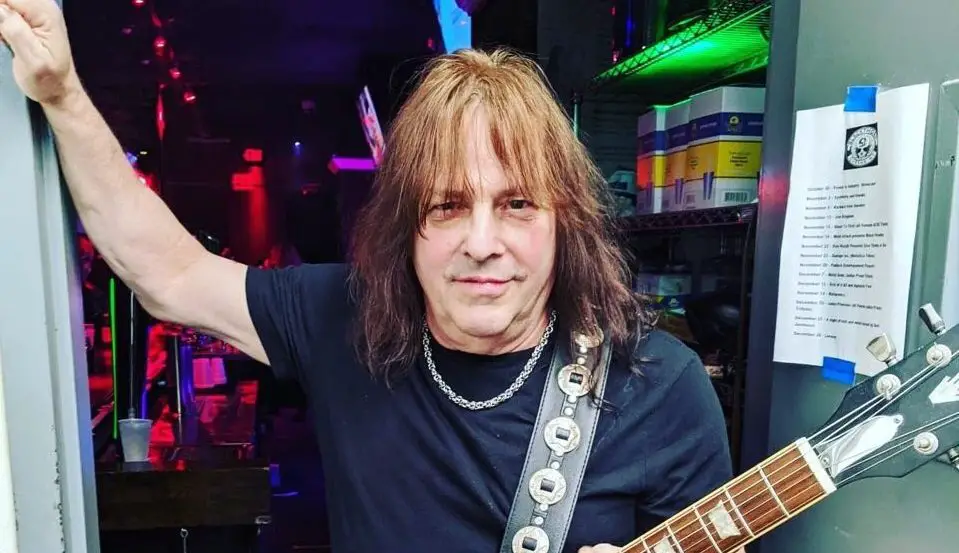 Former MANOWAR guitarist Ross "The Boss" Friedman has slammed re-recorded versions of the band's classic albums, saying the original LPs were "untouchable."
A founding member of MANOWAR, Ross recorded six albums with the band before leaving after 1988's Kings Of Metal.
During a recent interview with Sofa King Cool, Ross spoke about the 40th anniversary of Battle Hymns album. He said: "It is obviously an iconic record that has pretty much started power metal. We pretty much put power metal on the map with that record. 'Cause there really wasn't power metal before that. I mean, [Ronnie James] Dio did some things amazingly, and Ritchie Blackmore's RAINBOW, of course, but I think Battle Hymns was the first real, true power metal record. That was my baby."
When asked if there are any plans to reissue Battle Hymns for its 40th anniversary, Ross responded: "That record has been reissued so many times. I was asked to leave MANOWAR in 1988, right after the release of Kings Of Metal. And [Joey] has repackaged everything up so many times… He re-recorded Battle Hymns; he re-recorded Kings Of Metal. Both suck. 'Cause you can't re-record a record; you can't redo it.
"It's like TWISTED SISTER redoing 'Stay Hungry'; you just can't do it. Especially, he did it without me. I mean, I could see if he had the original lineup playing Battle Hymns and the original lineup playing Kings Of Metal, with just [drummer] Donnie [Hamzik] instead of Scott [Columbus]; Scott's not with us no more. But without me? And you tune down those songs. They were written in standard pitch. And then MANOWAR's tuning 'em down for [singer] Eric [Adams]. Those songs lose all their energy. No. Nah nah nah nah nah nah. You've gotta leave genius alone, leave greatness alone. They're untouchable."
Pressed about the chances of him reuniting with MANOWAR for a tour celebrating the 40th anniversary of Battle Hymns, Ross said: "You wouldn't say that I don't have a good relationship with my old partner, but it's just not there. I'm not saying things can't magically patch up. But [Joey] doesn't want any part of me telling him what he should be doing. And it's okay. I'm happy with my band, I'm happy with DEATH DEALER, I'm happy with THE DICTATORS. Hopefully I'm gonna be very, very busy. I don't have to be in a band with a tyrant."
Last year, Ross blasted the current version of MANOWAR, calling them "mediocre f*cking pieces of sh*t."
Recalling the circumstances surrounding his exit from the group more than three decades ago, he said in an interview with Waste Some Time With Jason Green: "When a band gets big and the money hits, greed, avarice and evil takes place. A guy that I thought was my partner wasn't," he said, referring to MANOWAR leader and bassist Joey DeMaio. "So he wanted me [out]. He goes, 'You've gotta go.' I go, 'Really? I've gotta go why? I've gotta go why? We're equal partners, 50 percent. Why do I have to go? Why don't you go?' The whole thing is he was so — his antics and his bullsh*t was so insane that I had it up to [my neck] with him. When you have it up to [your neck] with someone, you've just gotta go, 'Get the f*ck outta here. I can't take this anymore.'