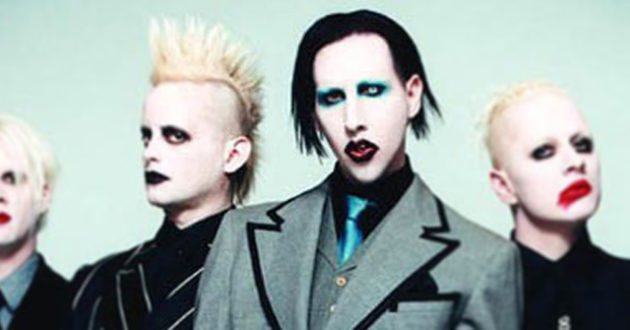 Keyboardist Madonna Wayne Gacy, who was a member of MARILYN MANSON's band between 1989 and 2007, has reacted to Manson's on stage meltdown in New York on Thursday night.
He said: "And my black magic strikes again! Come on, even talentless old drug addicts need a hug occasionally? Oh that's right…he nickels and dimes you about every little thing nowadays, how f****** sad.
"Grandpa needs his pills. I told you: he broke his leg just to get the painkillers that he can take with his liquor. I am more than happy to take all of the credit. Someone let me know on messenger a minute before I posted it, that's how I found out. I don't pay attention to what he does, but if someone brings it to my attention, I'm certainly going to laugh about it.
"I hear he's got a show in Jersey tonight, I'm on my way to work in New York City as we speak. Guess who won't be f***** up at work tonight? I have injured thumbs, I'm really not in the mood to fight a whole bunch of children in order to get at him. He used to actually have the ability to write some very insightful lyrics. Although to be quite honest, he was often inspired by other people around him."
Marilyn Manson performed a lackluster and abbreviated set February 15 at The Paramount in Huntington, New York, causing many fans to lash out at the singer on social media demanding a refund.