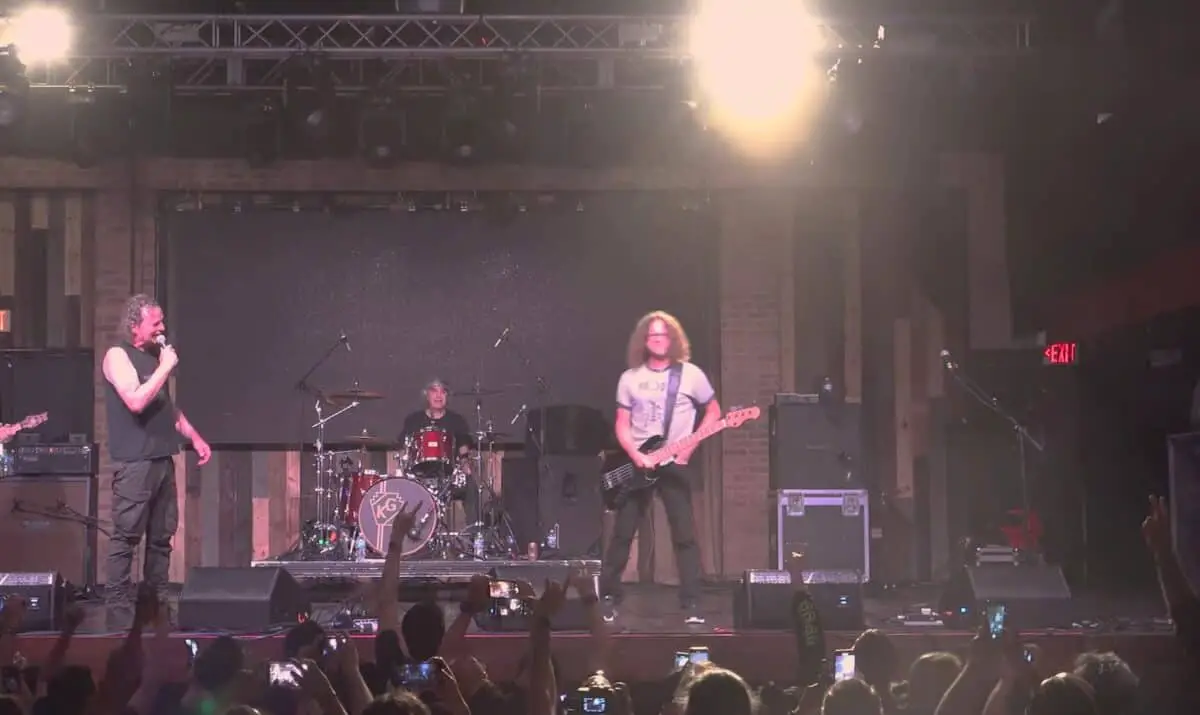 Canadian metal band VOIVOD reunited with their ex-bassist Jason Newsted during their live performance at Revolution Live in Fort Lauderdale, Florida on May 16. The former member joined the band on stage for two songs, "Rebel Robot" and "Voivod." Fan-filmed video footage can be seen below.
In 2002, Newsted became a member of VOIVOD and also produced their self-titled album in 2003, which was released under the Chophouse Records in collaboration with Surfdog Records.
Jason has shared his intention to revive his NEWSTED project and perform at a concert on May 20 at Revolution Live in Fort Lauderdale, Florida. The band will consist of the original members Jesus Mendez Jr. (UNDERLORD) on drums and Jessie Farnsworth (UNDERLORD) on guitar, and a new addition, guitarist Humberto Perez. Jason will be playing bass and singing at the gig.