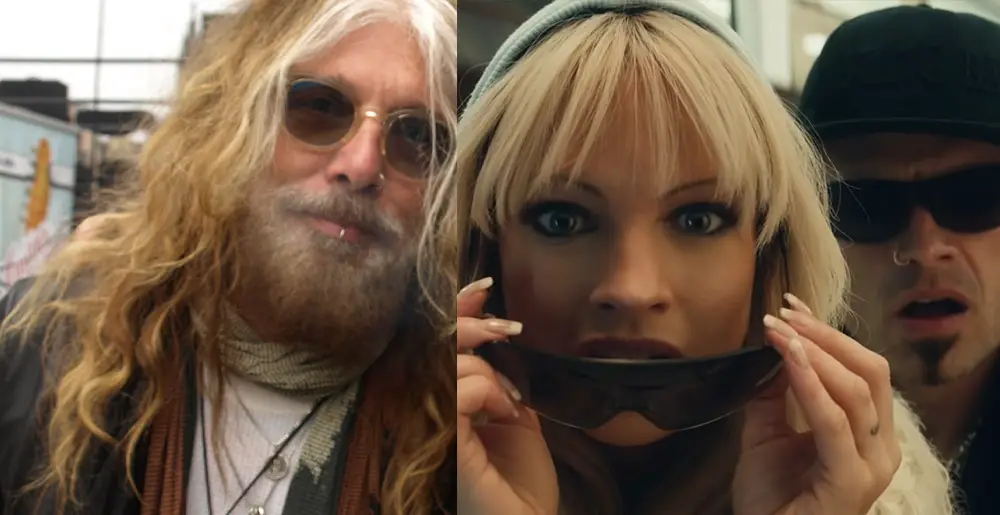 Former MÖTLEY CRÜE singer John Corabi has slammed Pam & Tommy, Hulu's limited series about MÖTLEY CRÜE drummer Tommy Lee's and Baywatch star Pamela Anderson's infamous leaked sex tape, saying everyone involved with the project should be ashamed.
Corabi wrote on social media: "Ok….just my opinion here on something that's been bugging me. The Tommy And Pam miniseries on Hulu, is so full of bullsh*t, it's ridiculous!!!! I can honestly say about 98% of this 'FICITIONAL' take on T&P's life is CRIMINAL.
"I shared 5 years of my life with Tommy and although it was at times INSANITY it's sooooo overblown in this SH*T they call TV entertainment! Tommy never walked around in a Speedo, didn't act at all they way they portray him, and now I see that THIRD EYE BLIND 'bumps' us from a studio, because they're more relevant???? DID NOT HAPPEN…!!!
"Apparently, HULU, and all involved in this crock of sh*t don't care about how Pam may feel to have to relive this. Or how Tommy's new wife may feel. Or how about Tommy's boys seeing this completely overblown story about their parents!!!
"Shame on EVERYONE involved…"
Produced by Seth Rogen, Evan Goldberg and Dave Franco and others and directed by I, Tonya and Cruella helmer Craig Gillespie, Hulu described Pam & Tommy as a "comedic limited series on the true story behind the release of the first ever viral video in history — the sex tape of Pamela Anderson and Tommy Lee."