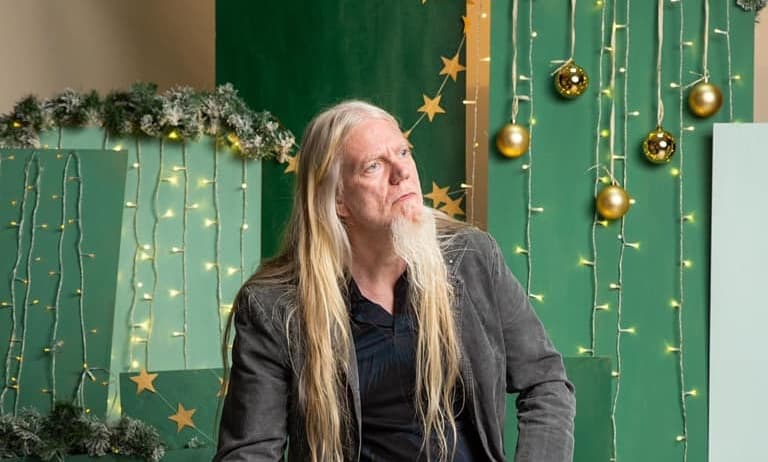 Former NIGHTWISH bassist/singer Marko Hietala has announced return to music world after an almost two year break.
Marko left NIGHTWISH in January 2021 explaining in a statement that he hadn't "been able to feel validated by this life for a quite a few years now." He has since been replaced by session bassist Jukka Koskinen (WINTERSUN),who made his live debut with NIGHTWISH in May 2021 at the band's two interactive experiences.
Now, Marko announced that he is back through his social media channels.
He wrote: "I'm back!!!
"Here's Marko. I've had a relaxing year and some. I already started doing gigs last summer. And at the moment I'm doing shows in "Raskasta Joulua" Xmas tour.
"This tour started with the main promoter going bankrupt and quite a few shows got cancelled. The agent of ours (the band and the vocalists) managed to renegotiate about the half of the shows back in line. Time was short and the mission was crazy. Hooray for mr. Kari Penttinen!!!
"So here's the official poster with the list of dates and shows that are still happening. If you had doubts about going to a show, this is the real deal. These dates will happen. If you show up, we'll rock the balls off your tree!
"Merry Xmas from Marko and Nadia"