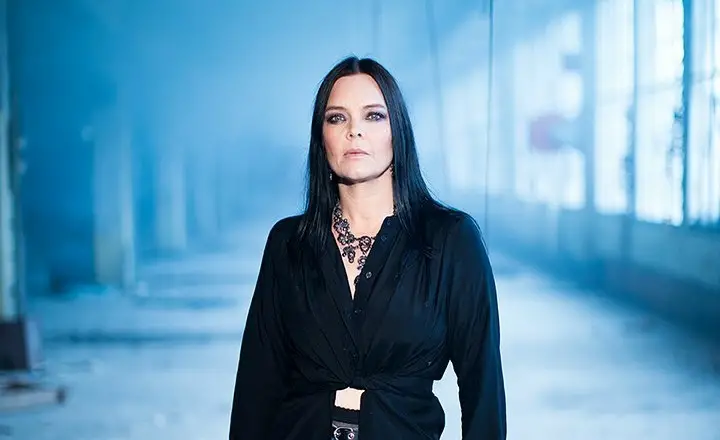 During a recent interview with Finland's Tuonela Magazine, former NIGHTWISH singer Anette Olzon, talked about her experience getting bullied both in her personal life and by strangers on the Internet.
"Well, I've been bullied in my childhood and, actually, not so many years ago in my adult life," she said. "I was a nurse student, and I came to a department to do my internship. And they bullied me. And I was actually at the same time in the local magazine — a big story about [my first solo album] Shine or something; I don't remember — so I was kind of in the focus. And I think this was jealousy. You never know. I hadn't done anything. And, actually, they bullied me so hard [that] I cried every day [when] I went home. And I [was], like, 47 years old [at the time], and it was like being back in school. And I hadn't done anything. Like in school, it's nothing about you.
"All I can say is that [people who are getting bullied] should know that it's never about [them]. It can be jealousy; it can be that [the bullies] have a boring life — I don't know. And haters on the Internet, too — they still hate on me. And they still write horrible things to me, like 'you suck.' I get those messages all the time, on my [Instagram]. So what I didn't do was that I stood up for myself in my childhood.
"It took me many years before I actually took that one girl who was the worst — I took her aside, [and] then I gave her a lot of beating, actually," Anette continued. "And that's nothing I do, but that made it stop. And I'm not saying you should do that, but you really need to go to the principal, to the teachers, you have to go to the police. Here in Sweden, you can go to the police because it can be a felony to bully someone. If you're an adult and you're bullied in your workspace, your workplace, just quit.
"If you have a boss bullying you — that also happens — just quit. And the haters on the Internet, I mean, don't answer them. Don't give them your energy. Block them. I block every one. A single comment, it can be sexual, I block them. I block them instantly. I don't read [comments on] YouTube. If I [did] that, I would be crying every day. No, but it's horrible. And I think people that are bullying others, either as children or… it's even more horrible when you're an adult, because you should know better. But if you just look at Facebook, you see them, it's like… they can be my age and bullying children. So it's horrible, yeah. But you have to go to someone and you have to not just let it be, because they will not quit."
Anette will release her new solo album, Strong, on September 10 via Frontiers Music Srl.