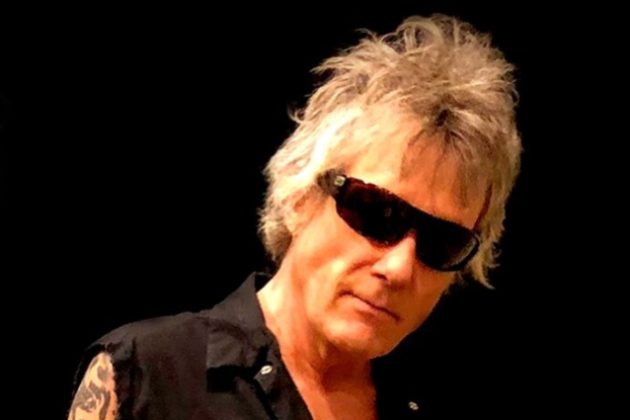 Former SCORPIONS and current KINGDOM COME drummer James Kottak has once again said that the issue of climate change is nothing but "political B.S."
Kottak to his Twitter last week to express his views on the subject.
"Climate Change my a—s… It is all B S," he wrote.
"So call India and China and call them out…Democrats just go away," he added. We account for 1% of the worlds pollution. Get off your planes dems…dumbs
"Tell me when one time you have seen 'killed from climate change' or 'death from second hand smoke' appeared on a gravestone….and I am a total anti smoker… it's all b s"
This past Sunday, Kottak returned to Twitter to write: "For those of us who lived through it, we were told an ice age was coming in 1978/79. Who froze? I am all about 'reduce reuse recycle repurpose' the rest is political b.s…same now. I recycle every piece of paper, containers, and have done since I was 9 years old."
"Damn, doesn't anyone get it? Hollywood's middle name is LY! As in lie…jeez Zum," he added.
"Moreover, Al Gore predicted the end of civilization in 2004 all of Florida would be under water by 2012… Obama just bought a house on the shore of Martha's Vinyard for 15 million…go figure?
"So Germany made an ambitious plan with windmills years ago…they are everywhere," Kottak continued. What now? Not enough energy ? So, now …they are building extreme coal fired plants…like…100's of them. Just when you think the EU is all high mighty…reality…"