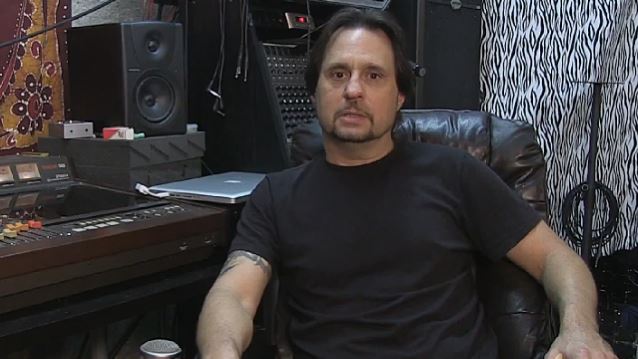 Former SLAYER drummer Dave Lombardo's mother, Nicelia Irene Lombardo, died on December 26, 2021 at the age of 89.
Lombardo announced his mother's passing in a social media post this past Monday. He wrote: "On Dec. 26th 2021, my amazing mom, Nicelia Irene Lombardo passed away. She was 89 years old. Her last days were met with much pain and exhaustion. She was a strong and brave woman, not just in the end, but throughout her journey. She was my first fan. Supportive from the very first note. From spoons, pots and pans, to arenas. My favorite producer. Always encouraging my musical endeavors. We will all miss her positive spirit, jokes and daily phone calls.
"We love you dearly, Mima. Rest Peacefully."
Lombardo was effectively fired from SLAYER after sitting out the group's Australian tour in February/March 2013 due to a contract dispute with the other bandmembers. He has since been replaced by Paul Bostaph, who was previously SLAYER's drummer from 1992 until 2001.
SLAYER played its final show of their farewell tour last November at the Forum in Los Angeles. One day later, Kerry's wife, Ayesha King, said that there is "not a chance in hell" that the thrash metal icons will reunite for more shows.