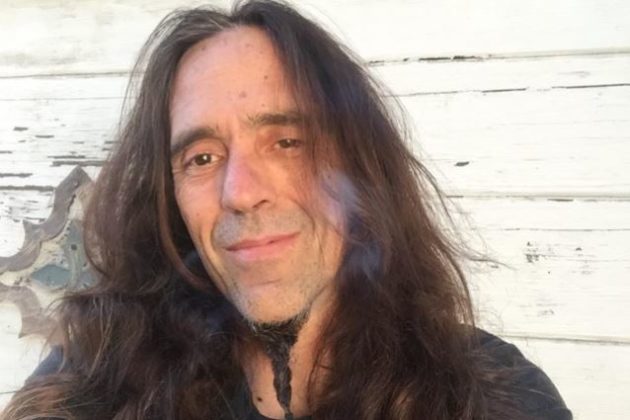 Former TESTAMENT bassist Greg Christian says that he was treated like "a thing" and "a stage prop" during his time with the band and claims that the business he "helped start" has been "hijacked."
He wrote in a Facebook post: "Lately I've had more than a few people ask me about TESTAMENT and how things went down. I don't talk about it anymore. No point. No one will ever understand. I honestly still don't and I was there.
"About the most basic bottom line is: we had one fundamental disagreement, and it was irreconcilable:
"On a human level, I thought my life mattered, and that my kids and other family members mattered too. And I still think so.
"To them, I didn't matter. I was a thing, like a stage prop, not a person. 
And they still think so.
"That's about as real as it gets.
"Anyone can say whatever but the bottom line #s don't lie.
"For perspective: I was 17 when I joined the band, 18 when I did the LEGACY [pre-TESTAMENT] Demo, 20 when I did 'The Legacy' album. It was my life til I was 30, thousands of shows, 6 studio albums etc etc etc later. Came back 9 years later. 3 years weekend warrior fly dates, then in '08 it got real again. Busted ass another 1k+ shows building it back into being relevant for 5 more years…
"But the business I helped start and build twice had been hijacked. That business was my 401k, my savings, my retirement, my kids college $, etc etc. It was the life I worked for but don't have.
"I'm 53 now and that business is rolling pretty fat and I've made a heavy investment into it.
"If I mattered, you'd think they'd at least try to make that right. Ya know? But I've never even heard any acknowledgment that they did me dirty..
"C'est La Vie"
Christian left TESTAMENT for a second time in early 2014 and was replaced by Steve DiGiorgio as bassist. Christian left due to lack of band financial transparency and inequitable payments by controlling members of TESTAMENT, Chuck Billy and Eric Peterson.