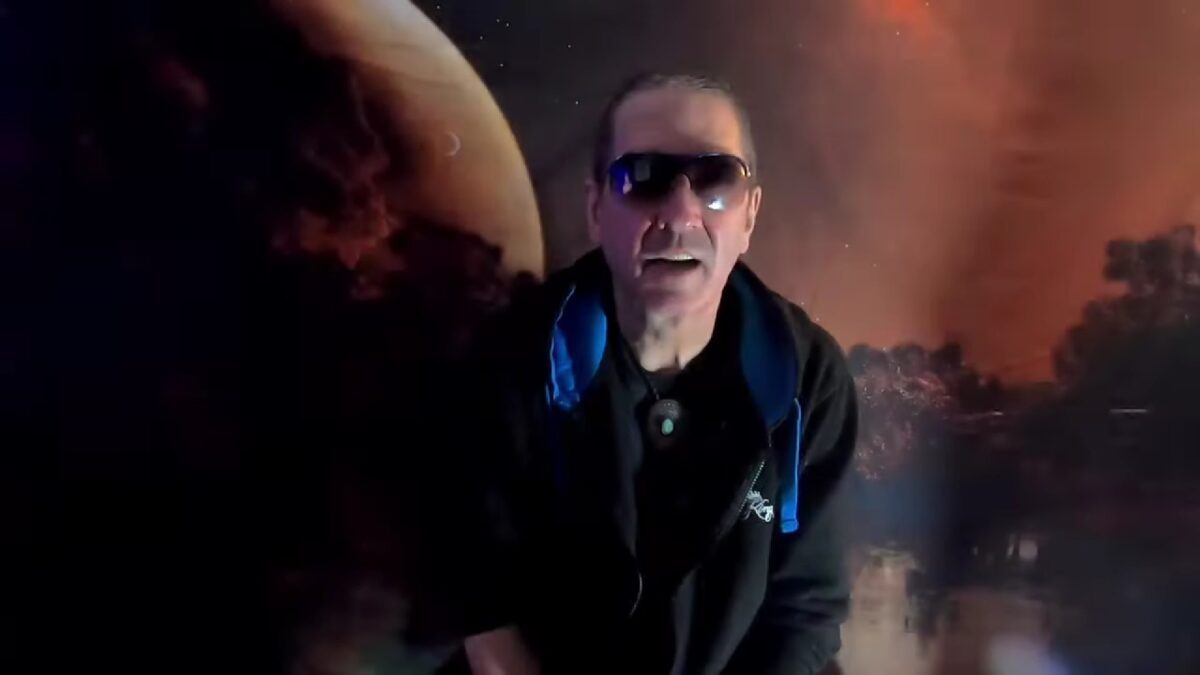 Abaddon, the former drummer of VENOM and VENOM INC., whose real name is Anthony Bray, has stated that he is managing well in his fight against lymphoma. The 62-year-old musician, who brought back his ABADDON project in 2018, addressed his health condition in a recent video where he responded to questions submitted by his fans.
On where he stands in his fight against the blood cancer, Bray said: "The treatments and whatever I've gone through have all been pretty well successful so far. I've got a final scan — well, I hope it's a final scan — coming up soon, and we'll find out if we have to take it any further or if that's it.
"The type of cancer it is, it's likely to come back because it's blood related. But I know what I'm facing now. So bollocks to it, basically."
"There are a lot of people in a lot worse positions, so I'm doing all right," he continued. "I've gotta get back to where I build the strength back with a bit of exercising. But I'm very happy with it. I couldn't have better support and help from everybody, to be fair, as well as, obviously, the doctors and nurses and whatnot, but everybody who's been online and sent me messages and this sort of thing. It couldn't be better."
Bray had mentioned earlier that he started his battle with cancer when he observed a lump developing on the side of his neck in July 2022, with no information left out in the paraphrased text.
"I thought it was maybe an insect bite as I live near the sea and it was a hot month here," he wrote in a Facebook post. "The mass grew bigger and, urged by my wife Rachel, I went to see my [general practicioner] who reassured me that it was most likely not cancer because cancerous lumps don't come up over night usually, rather they take a longer time to grow."
The Bray's doctor was not too worried initially, but still referred the drummer to consult a specialist.
"He did some tests then sent me straight away for a biopsy, I had three samples taken and then went back to see my specialist who said that sadly it was lymphoma a cancer of the blood," Bray wrote. "He sent me immediately for a CT scan and an MRI scan which showed that I also had cancer in my bowel and lower intestinal tract."