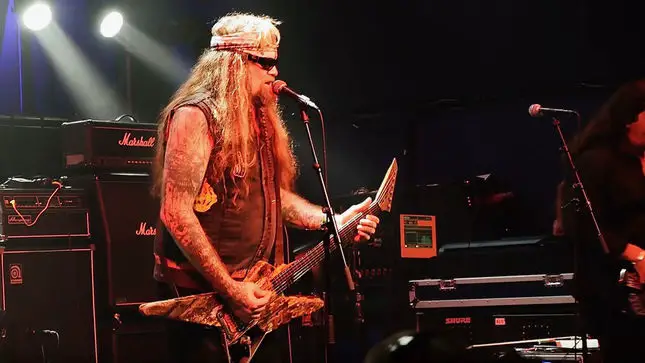 Former W.A.S.P. guitarist Chris Holmes has issued a health update on his battle with cancer in throat and neck.
He shared a video update on his health, saying in part: "I went to the hospital last Monday. They did an MRI on my neck. And it's been three months since the last radiation I had. Anyway, they did an MRI and I went back Wednesday and they looked at the MRI and the doctor told me that the cancer is gone, which is a positive thing. I'm glad the kind of cancer I had is treatable. A lot of cancer isn't.
"Anyway, as of now, I'm still suffering from all the radiation that was done to my neck. I still can't taste anything… It'll probably take six months from right now till my neck's back to normal.
He continued: "Last month when I talked, I wasn't that coherent, because I'd stopped taking morphine June 10th. And let me tell you, the comedown off the morphine was radical; I'd never been through anything like that in my life. You can sleep only an hour a night and then you're up. And your brain ain't working right. I really feel sorry for what heroin addicts go through, man. It's the first time I ever felt the comedown off the morphine.
"I'm getting better. I'm probably 65, 70 percent. By next September — it's July now; 20th or something — September I'm supposed to be, yeah, touring in Canada. Finally, after three years. But, yeah, I'll be in Canada tearing it up. So be there."