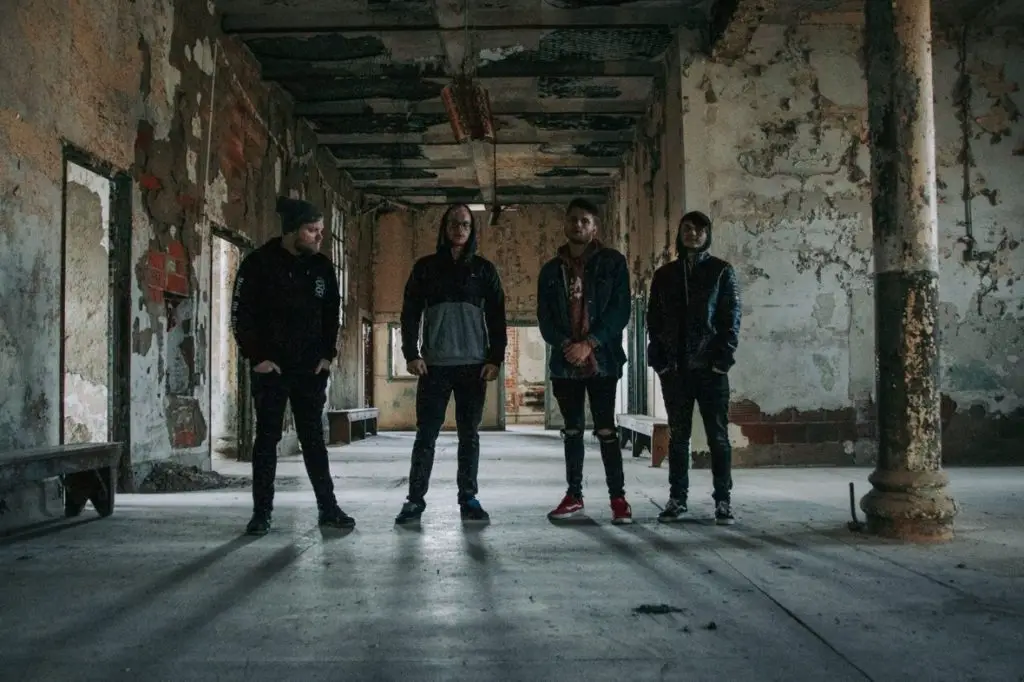 Formed just outside of Pittsburgh, EXECUTION DAY is a quartet that delivers a unique form of modern metalcore that is noticeably their own. This was first evident on their viral cover of Logic's hit "1-800-273-8255," which is currently nearing half a million streams on Spotify. Now, the group is back with a new single and music video called "Woe."
When "Woe" starts, you think you're in for a standard pop rock anthem, but the dynamic track takes a dramatic left turn as it dives into guttural vocals and crowd-killing riffs before it spins back around with the soaring hook. The song is about overcoming struggles with depression and anxiety, and is a reflection of the band's own personal experiences.
"The first line of the chorus, 'it's hard to see the sun through the rain' sums up the song pretty well," says vocalist Dylan Dively. "Sometimes with everything going on in life the bad over shadows the good, and it's something that we all need to over come and conquer."
Founded in 2016, EXECUTION DAY has been tirelessly pushing, touring and creating new music. Their debut EP From the Bottom of my Heart was released in 2017 and established the band as one of Pittsburgh's premier metalcore acts. Following that release, the band hit the road, touring across the Midwest and playing with acts such as, FALLING IN REVERSE, THE PLOT IN YOU, LIKE MOTHS TO FLAMES and many more.
Although the name EXECUTION DAY may conjure images of a hooded, ax-wielding figure, their moniker is actually meant to be quite positive. It stands for executing everything you have ever dreamed of and making it a reality.