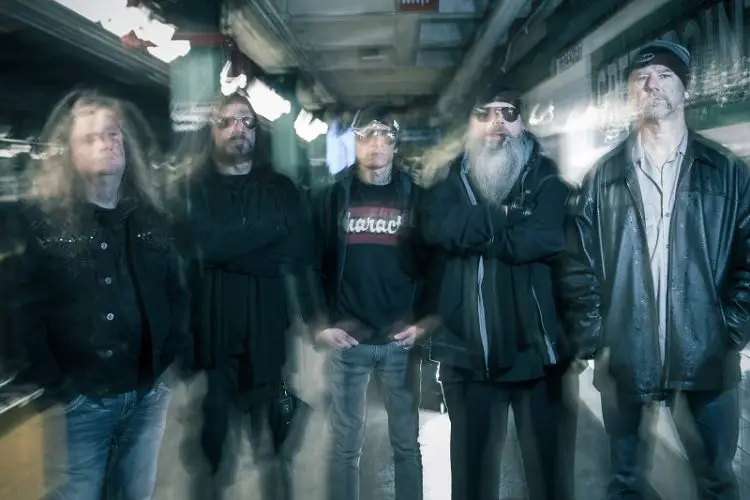 NOLA thrash metal legends EXHORDER have released a neck-snapping new thrash anthem today, dubbed "Hallowed Sound."
The song is featured on the band's first new album in 27 years, Mourn The Southern Skies, that's due out September 20th from Nuclear Blast Records.
You watch the lyric video for "Hallowed Sound" below.
Commenting on the new track, guitarist Vinnie LaBella says, "'Hallowed Sound' is one that keeps in the tradition of The Law era with some new twists and turns. Mid-tempo/slow, heavy grooves with a mean yet soulful Kyle Thomas singing about our beloved NOLA music history, and future!"
The New Orleans natives made their long-awaited return last year with a string of reunion shows and festival appearances, and now are launching a full-on comeback with the impending release of Mourn The Southern Skies. Recorded at Duane Simoneaux at OCD Recording and working with producer Jens Bogren (AMON AMARTH, OPETH, SEPULTURA) at Fascination Street Studios in Sweden for mix/master and armed with more fury and vigor than bands half their age, EXHORDER has concocted an intoxicating amalgam of old school thrashers and groovers blended with a modern, mature approach.