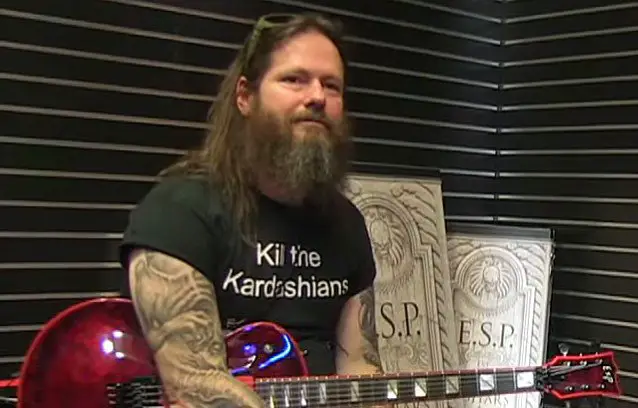 EXODUS guitarist Gary Holt has officially quit drinking alcohol.
The 57-year-old musician has announced his newfound sobriety in a social media post earlier today, writing: "Day one for me, here I go. This last year has been one in which I've come to realize the drinking needs to go. Been a long party for me but it doesn't feel like a party anymore. I'm not perfect and the booze has crept up on me. Here's to feeling clear and lucid from here on out".
EXODUS is planning to release new album, Persona Non Grata, this summer via Nuclear Blast Records.
The album will be the follow-up to 2014's Blood In Blood Out, which was their first release since the departure of the group's lead singer of nine years, Rob Dukes, and the return of Steve "Zetro" Souza, who previously fronted EXODUS from 1986 to 1993 and from 2002 to 2004.