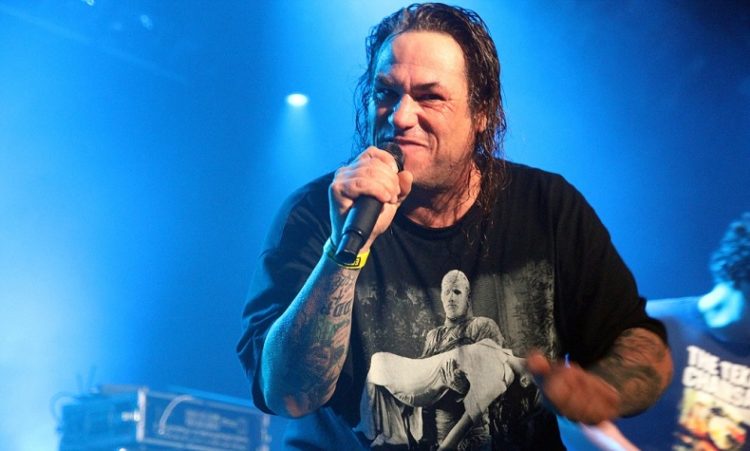 EXODUS frontman Steve "Zetro" Souza says that he supports President Donald Trump.
Souza made his comments while giving an interview to Impact metal channel in early July in Budapest, Hungary.
Asked for his opinion on the state of U.S politics since Trump's election, Souza said: "The economy in the United States… the unemployment is the lowest it's ever been in the history of the United States. I think [Trump] making the attempt to go to meet [North Korean leader] Kim Jong-un, I think that's great — that's what you need to do. People need to touch together, not do it through channels.
"Today is the 4th of July — it's American Independence Day today," he continued. "It's a big day for Americans. Even though we're here, we're also very aware today is the 4th of July.
"So I love the country I live, I support it, and I support the president."
Souza's views appear to be drastically different from those of his bandmate, EXODUS guitarist Gary Holt, who said about Trump in a 2016 interview: "You can't believe anything he says, 'cause he's a serial liar… He won't even condemn David Duke's support. He pretended he doesn't know who he is… That was your moment, Donald Trump, to say… you know, to condemn the man, basically, but you pretended you were just ignorant of who he was, 'cause you don't wanna f*ck with that vote. There are some f*cking hillbillies out there who you want voting for you."